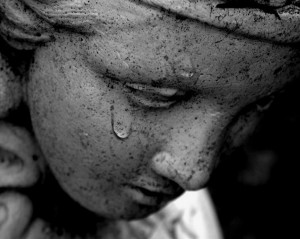 Recently, I lost one of my best friends very unexpectedly. She gave birth to a beautiful, healthy baby boy and about an hour afterwards started hemorrhaging. She went in for emergency surgery and over the next few days was in complete kidney failure and a coma. They tried to treat her for her conditions and when they tried to bring her out of the coma the doctors discovered that she had experienced a seizure and brain damage. They determined she would never wake up again and took her off life support a few days after giving birth.
I have been struggling with how a 'loving' God could allow something like this to happen. The Bible tells us that God loves us in many different instances. However, if God really loved everyone how could he allow my friend to die and leave her husband a single dad.
If I think of the definition of love, I think about someone who would do anything for another person, who cares because of who the person is and not what they have done. I do not see any of this or of any biblical references I have read of love apparent in this situation.
I have been struggling with this for a while and I just keep thinking that it would have been so easy for God to heal her. I keep thinking that if God really loved her he would have healed her. Instead she died and God did nothing.
This is my faith hurdle. —M