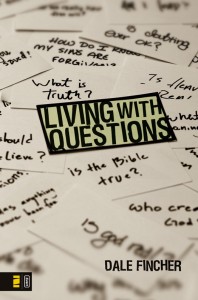 What is a FAITH hurdle?
Here is the place for you to ask your questions.  Unlike many other places, you won't get pat answers and you won't get just one perspective.  Here, you'll find no flaming or trolling.  MyFaithHurdle is a safe place to ask questions and work through hard issues in life.  Living with questions in community is good and rare.
What are your questions?  We take them all.  Questions that touch on faith, truth, love, life, hope, church, religion, atheism, mystery, frustrations with life and making sense of it. These are common hurdles:
Agnostics bothered by belief in God, perplexed with suffering, trying to find God.
Struggles with doubt, once believed but unsure now, uncertain about the Bible, reflecting on various versions of spirituality.
How to be honest about my sexuality.
Still believe but frustrated, puzzled over relationships, friendships, church, leadership, co-worker situations.
If you are familiar with Soulation's Ask LIVE!, this is similar, only with more people weighing in so others can learn from your "hurdles." Dale & Jonalyn have received countless emails in private with an array of these kinds of questions.  We want to encourage you to air some of those questions here, anonymously if you wish, so that others can benefit from your struggle.  As Fredrick Beuchner says about all of us, "We all share the same secrets."  Sharing your questions is like sharing the same question of ten thousand others.  You are helping others even as you seek to be honest with your questions.
Submitting a Hurdle at MyFaithHurdle