Wanting More?
If community was simply a gathering, our God-given need for community could be met running around Disneyland with thousands of strangers singing (or better, enduring) "It's a Small World." If community was simply a gathering, then meeting someone new each week at a megachurch should satisfy us.
God knows we need more than smiles, inspiration, and small talk at mass gatherings. We need people who hang tight with us when we reveal the tarnished side of our lives. We need a place that is more than safe. We need a place to be known so we can grow.
We need a community that feels less like a meeting and more like home.
Online Community?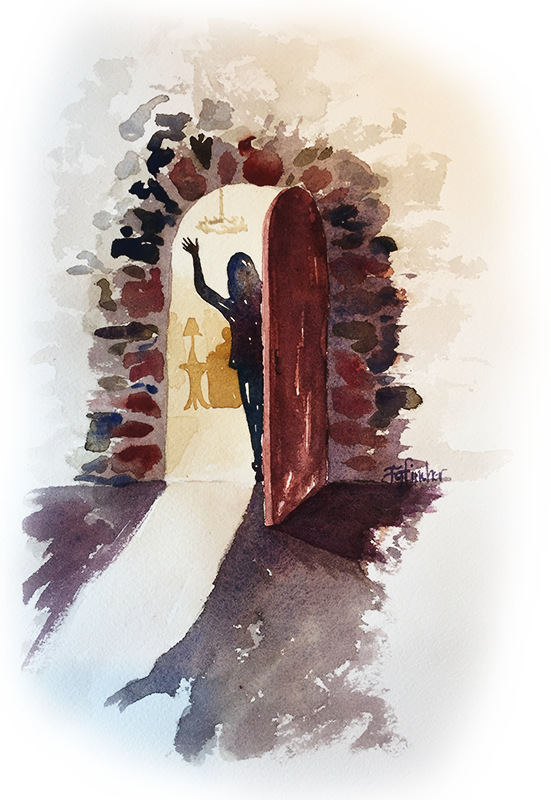 This new community is like a home, glowing with light and life. Imagine walking up and ringing the doorbell. Step inside the mudroom and hear laughter from the living room where a theological discussion is ringing with laughter. The smell of banana bread floats toward you from the kitchen where a conversation about parenting mixes with the sounds of setting the table. Upstairs you hear a movie playing. You know it will be followed by a lively conversation.
The online Soulation Community will be like stepping into this house. You will discover a home secure in privacy where Dale and Jonalyn Fincher carefully curate conversations. Enter through the front door (your own profile page) and explore.
Where will you go first?
Discussions will be crafted within each room you enter:
A Book Nook to discuss what you've been reading or watching.

A Spiritual Health 2.0 room to discuss spiritual health beyond what our introduction offered.

A room to share Things We Make, where we post everything we create from photographs and poetry to recipes and family adventures.

A room to discuss Relationships and Sexuality, everything from nitty gritty parenting challenges to puzzling friendship questions.

A Culture and Citizenship room for those who want to cultivate soul work for statecraft. This is where you can learn to live the quiet and wise life of the kingdom of God while navigating the noise among the kingdoms of men.

The Freedom Builders' Room.

A My Faith Hurdle Room to access other's faith doubts.
Spouses, friends, longtime followers of Soulation no longer need to take our prerequisite study to access our online community. Once inside the Community, you'll find new rooms to explore as you're ready.
This community is the culmination of years of work at Soulation to hit this milestone moment. We are more proud of launching this community than anything else we've done in the last 12 years. We hope this new community will make you feel welcome to join us in growing your soul. Because Soulation isn't simply about recovering from spiritual abuse, we're not simply talking about overcoming our past.
Soulation is about building the soul, creating a warm and relaxed community for those who want to follow Jesus in all areas of human life. Our Soulation values will also be our Community values: Honesty, Beauty, Freedom, Thoughtful Engagement, and Biblical Faithfulness.
What You Can Expect in our Online Church Community
Who is part of the Soulation Community?
As a partner you can easily become a member of our new community. Your financial partnership makes it simple for you to join others devoted to growing more fully human like Jesus.