Dale Fincher - President
Dale is an outspoken introvert and Soulationís visionary. Holding graduate degrees in philosophy and the performing arts, he has spoken by invitation extensively in North America and on four continents, at universities, conferences, churches, and special events. After working three years with Ravi Zacharias, Dale founded Soulation with his wife, with a fresh vision for cultural-making with an emphasis to help the church and society become more appropriately human. Along with articles appearing in books, he also writes for SturdyAnswers.com and BreakfastReading.com. He is the author of Living with Questions, and co-author of Coffee Shop Conversations: Making the Most of Spiritual Small Talk and works behind the scenes with the spiritually abused. Dale and his wife and son make their home in Steamboat Springs, CO. Follow @dalefincher.
Jonalyn Fincher - Vice President
Jonalyn is a philosopher, wife and mother. She and her husband Dale travel nationally as a husband-wife speaking/writing team with their non-profit Soulation. With a double Bachelorís in literature and history from the University of Virginia and a Masters in Philosophy from Biola University, Jonalyn addresses audiences about how God makes humans more fully themselves. She is the author of Coffee Shop Conversations: Making the Most of Spiritual Small Talk (Zondervan, 2010) and Ruby Slippers: How the Soul of a Woman Brings Her Home (Zondervan, 2007) and writes weekly at RubySlippers.org on the sparkly connection between faith, feminism and Christian womanhood. Jonalyn has been interviewed on issues of apologetics and womanhood by the BBC, The Wall Street Journal, The Washington Post, Christianity Today and BuzzFeed. Jonalyn lives with her husband and son in the aspen woods of Steamboat Springs, Colorado. She loves to watercolor and watching Downton Abbey. Follow @jonalynfincher.
If you need photos of Dale or Jonalyn for your promotional material, a variety of pictures and their credits are available here: promo pics.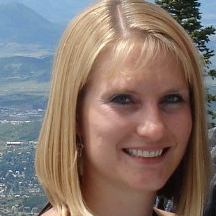 Heidi Snyder - Executive Assistant
heidi@soulation.org
Heidi is originally from a small town in Minnesota. After completing her Bachelor's Degree in Architecture at the University of Colorado, Boulder, she went on to serve four years as an officer in the Air Force. Married in 2006, she and her husband Jon eventually settled in Steamboat where Jon is a city engineer. Heidi worked as a project manager at an interior design firm for several years before taking this position with Soulation. They are actively involved in their local church community, led by their heart for other young couples with a desire to better connect them to each other and Jesus. Heidi enjoys summer gardening, amateur astronomy, and enjoying the beautiful Steamboat outdoors with her husband and friends.
Brandon Hoops - Senior Editor
bhoops@soulation.org
Hoops has a passion for words and stories that resonate in clear, fresh and beautiful ways. This love took root in the fertile soil of a Carnegie Library in his hometown and then blossomed while he pursued a degree in journalism at the University of Missouri, where he graduated in 2005. He lives in Columbia, Mo., and has worked for a daily newspapers since he was 15 years old. When he's not writing or editing, he enjoys reading books, especially ones by Wendell Berry, Donald Hall, Eugene Peterson and Frederick Buechner. And to answer the question everyone wonders about: yes, he does play basketball; it's his favorite sport.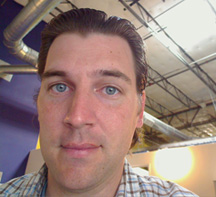 Michael Ames - Communications Advisor
Michael gives his time and resources to Soulation as a consultant to our online communication and development strategies. He and Dale have been friends since their college days. Just like when they were student body officers together, Michael continues to do the work that allows Dale to both look good and take all the credit. Michael spent nine years in the world of Christian camping where he worked in promotions and program development. After spending time in a strategy development role for a fundraising company, he now directs operations for the communications agency, Wild Hair Media, he founded with a partner in 2011. He lives in Dallas with his wife, Jennifer, their four young children, and their yellow lab, Digory.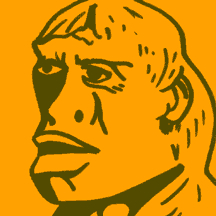 David Holman - Creative Director
David is an art director and communication designer 'working' out of an Edenic valley in Southern Oregon. By night he consults with companies like Soulation in which he wholeheartedly believes. By day he answers to the whims of the corporation that puts food on his table. He does it all for the love of God and family.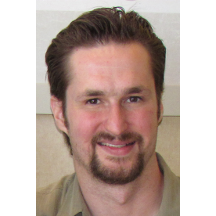 Trever Klingenmeier - Video Editor
Trever is a native Southern Californian married with a son and baby on the way. Trever graduated from Biola University with a music degree and, for five years, taught music and math. While serving at his home church of Whittier Area Community Church, Trever developed a devoted interest in video editing and returned to school for professional certification in editing. He has now been editing professionally for four years, working primarily on promotional videos for a variety of clients.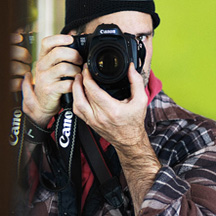 Jeff LeFever - Photographer
Jeff turns his artistic eye through the lens of a camera. He has a way of helping you see things often overlooked, reaching into the meaningful tension of darkness and light in the sacred human experience. Trained and experienced as an illustrator and a fine artist, he finances his excursions into humanity through patronage from friends for photo-essay projects and through his commercial photography (seen and hired at www.lefeverphotography.com). Jeffís bases his operation out of Laguna Beach, CA, and continues pushing into the depths of beauty, the Divine, and human experience, capturing art as it happens.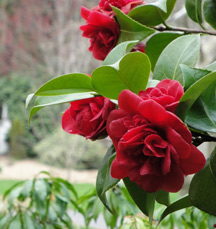 Becky Kay - Graphic Designer
Becky is an designer in the beautifully-sunny Arizona. She graduated with a BA in Multimedia Art and is a bit of a computer nerd, but also loves the outdoors, and all that God's creations have to offer. Becky has a love for solving puzzles, and brings this passion into all of her work. When she isn't designing, she enjoys going on adventures with her husband, spending time with her 3 adorable pets, reading, crafts and cooking.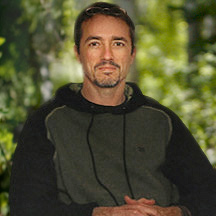 Bill Moore - Webmaster
Bill has over 20 years experience as a software engineer. In addition to mastering Soulationís website, Bill works full time as a software engineer, co-leads a home group in his church, and webmasters for his local Jeep club. His family knows him as a man with a unique mix of compassion and youthful enthusiasm for all things philosophical, relational and mechanical. He and Robin, his wife of 29 years, live, work and play hard near Seattle, WA. He enjoys doing projects with his two sons and playing with his four grandchildren. Bill loves reading J.R.R. Tolkien and C.S. Lewis, preferably while backpacking.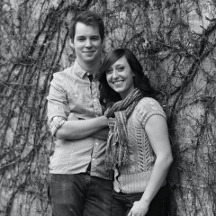 Dustin Anderson - Audio Engineer
Dustin's audio career began with his love of music and his touring band, The Tide, which unfolded into a degree in Audio Engineering at SAE Institute of Technology in Nashville. His audio work has led him to band recordings, creating original soundtracks, running live sound, engineering and producing audiobooks--including New York Times Bestsellers--and currently runs his own recording studio in Grand Rapids, MI, Featured Audio. In his free time, Dustin and his wife spend time hiking, camping, boating, playing tennis, and playing music together.