Biblical Christianity and Politics…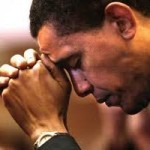 I love discussing/thinking through issues with non-Christians as well as Christians. There are those with whom I can dialogue constructively–and I make a sincere and sustained good-faith effort with everyone and anyone when the topic crops up. And then there's most people.

So, I thought, is there anything that I can do? I have spent years of my life dedicated to the study of these topics. Maybe I can help alleviate the condition which depresses me, instead of complaining about it. So, I am going to set about discussing what I call "Political Epistemology" and how it relates to Biblical Christianity.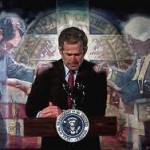 Why do I say, "Biblical Christianity," and not just "Christianity"? I say Biblical Christianity because I want to be clear that I am talking about real Christianity. There is no other kind of Christianity. There was Christianity before the New Testament was complete, but all of those writers of the New Testament believed the Old Testament and thought that they were continuing on in God's work–God of the Old Testament. I would say that they really were carrying on God's work. I say God of the Old Testament because I want to be clear that I am talking about the real God. There is no other God. Any God identical to the God of the Old Testament is the real God, or so it seems to me.
You and me are living 2,000 years later, and we are "Politically Imbedded."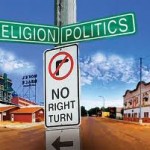 We can be disinterested, but much politics feeds off of the disinterest of people (it may or may not be in the service of good things).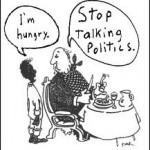 At some point in your life you are going to be bothered by something and want to support or effect a solution to that problem. Politics is the study of the acquisition and distribution of power (for diverse purposes). "Political Epistemology", as I call it, is the study of knowing which Political Principles and Actions/Inactions are Good, Beautiful, Just. The study of how to get True Beliefs (supported by adequate Evidence and understanding) in service of making positive change to fix problems in the world is "Political Epistemology," as I'm using the term.
Each of us has some power already. We spend much of our lives trying to get more power, or trying to figure out how to best use the resources (power) that we already have. We are political creatures. We have power, we want power, we want to know how to use power. Prayer is a request for power or for wisdom to use power.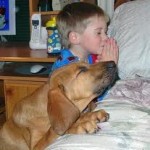 Now what does Biblical Christianity have to do with the Acquisition and Distribution of Power?
Maybe you have come to that point where something really bothers you and you want to make a solution (or be a part of making that solution, or you would like to see other people make that solution) to that problem. If you don't see any problems in the world around you, you are either blind or evil, or both. I don't think I should have to convince you that there are problems that need to be fixed, and that we have a responsibility to fix.
We want to fix problems. So far you and I and the Nazi's and Soviets, anarchists, and liberals, "progressives," conservatives, libertarians, are all on the same team. Really helpful, eh?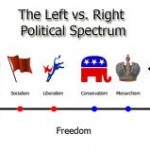 The question is for me (generally speaking) is : I see the problems. I am a Christian. I have this resource of faith in the real God. Now, what can I do? What should I do? I have the right to vote, to persuade. How should I do those things, and to what end? Should I just pray? Should I just try to enjoy life as much as possible? Should I join a political party? Should I not? How should I vote? What issues are the most important. Which should we focus on first?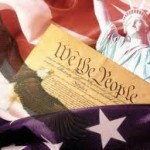 I know what I want. But, what if that conflicts with what you want? How do I know what to do, how to be?
We all die. So, what's the point of Politics?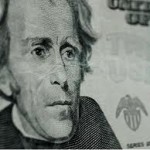 I hate the labels. But, if you don't care, you are probably "liberal/progressive." You think property is less important than equality, and don't mind a large bureaucracy to enforce it. That is the default position. "Progressives," generally speaking still, usually don't believe in Truth at all, which undermines any claim to "Progress."
"Conservatives," on the other hand, have a hard time clarifying what they are conserving, and why. "Libertarians" are healthy/wealthy, and don't want their money/land taken to pay for someone's cancer. They prefer property over equality, and are suspicious of bureaucracy.
How should we carry on God's work today? Should we stay out of politics? If not, what, how, and why?
Where do you stand? What do you think?