Genesis 9:6- "Whoever sheds human blood, by humans shall their blood be shed; for in the image of God has God made mankind."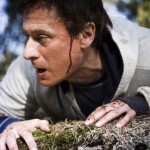 Abolishing the Death Penalty for heinous crimes seems to be getting more popular. Wrongly so, in my considered opinion.
In my line of work, teaching in the university, these are the views all considered Progressive: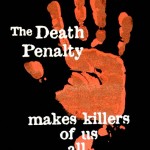 1. pro-choice on abortion (being for legal killing of small humans, if they're small enough),
2. pro-re-defining marriage idiosyncratically, unEqually,  hence hypocritically,
3. and being against the death penalty for murder.
These are all considered "Progressive" as opposed to "Medieval." (Ever notice how "Medieval" is always used as an evaluative term rather than as a descriptive term, as if History is always Progressing with improvements?).
Many Christians consider themselves to be "Progressive" in these and other senses of the word "Progress."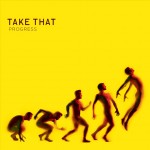 I wish my "Progressive" Christian brothers and sisters would think again, more carefully.
All arguments  against the Death Penalty also apply against almost any punishment whatsoever.
Here is a standard anti-Death Penalty argument: The Death Penalty is hypocritical because it is murder.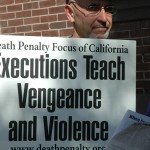 Response: Murder is the unjustified killing of a person. But the Death Penalty is about the justified punishment for murder.
Is arresting someone a form of legalized kidnapping? Well, you are being forced, against your will, to another location. It looks the same on the surface, but it is (could be) justified. Execution is no more murder than imprisonment is kidnapping or forced fines are robbery.
Justice refers to getting what one deserves. Like fairness. It can describe procedures as well as substantive results.
Don't we sympathize in our society at large that murderers deserve to lose their lives?  Look at Dexter, The Girl with the Dragon Tatoo, and Enough (with Jennifer Lopez–that was attempted murder and spousal abuse). Does the audience think that those bad guys who get executed deserved an attorney, or endless expensive appeals? Nope.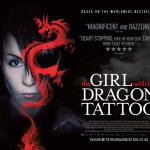 The viewers are the jury: We are watching the evidence mount, and are convinced beyond a reasonable doubt that these characters are guilty of heinous crimes. And, none of us stand up in the theatre or at home and demand that the character get representation and expensive appeals. None of us think that Death is unwarranted or unJustified for the bad guys in these stories (and they are mostly guys, I'm not just being sexist).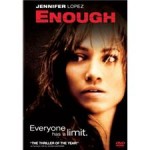 The popularity of the Swedish film, The Girl with the Dragon Tattoo, will cure you of the belief that the Scandanavian countries are against the death penalty. No, they are clearly for it. They just don't think the government should do it. They would rather not have things like lawyers, cops, courts, public expense, etc. They prefer that the Girl with the Dragon Tattoo execute the murders. It's more efficient that way. This is Dexter on crack.
What the popularity of these plots show is not that vengeance is good, but that Justice is good, and that Justice sometimes includes the Penalty of Death.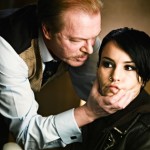 Concomitant with that is a frustration with the legal process of Justice. It is cumbersome and expensive, often inefficient. People wait decades on Death Row in California, and most never get executed–unless you consider dying in prison execution.
Now, for another anti-Death Penalty argument:  The Death Penalty does not deter murder.
So, If punishment X does not deter offenders, abolish X?
Neither does prison. Neither do speeding tickets.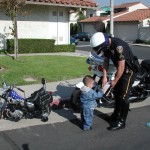 Hello?
This is an argument for abolishing all punishment. I saw lots of speeders just this morning. Undeterred. Robbery still happens. Undeterred by prison. (Murder still happens, undeterred by prison).
If the penalty for rape in North Carolina is death and if the penalty for rape in South Carolina is a $5 fine, some rapists would move to South Carolina and avoid North Carolina. I know that without statistics. So do you.
South Carolina would be unjust. It is unjust to punish a serious offense in a trivial way that fails to express the  seriousness of the offense.
The only relevant question is: does the person deserve the punishment?
If yes, it is just. If not, it is unjust.
Here's another anti-Death Penalty argument: We want to avoid accidentally executing innocent people, and Death is irrevocable, unlike prison.
Response: We should not punish, in any way, the innocent; they don't deserve it. Time in prison is also not get-back-able. We don't have time machines.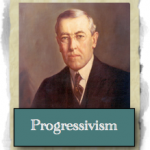 If I am wrongly convicted and spend 10 years in prison, that is NOT time the State can give back to me. All those weekends with my wife back, the kids I never played with, never watched grow up. The degrees I never earned, the advancement at work, the vacations, the time with family, the sunsets. Exactly how much can the State give back to the innocently imprisoned? Exactly this much : NONE. And time is Life.
One nano-second of innocent imprisonment is as UnJust (undeserved) as execution–and just as irrevocable.
This last anti-Death Penalty argument is actually an argument against prison and all punishment, because the innocent could somehow be involved.  But the "Progressive" doesn't label it as such, either from deception or ignorance. The "Progressive" arguments against the Death Penalty most commonly used in the university are not leading to progress.
Image credits: Google Images