Part One
"Years ago, when I began my Recovery journey from addiction, I quickly learned that it's not what people say.  It's what they do.  I hardly even listen to the words anymore.  I just watch what people are actually doing.  You learn a whole lot that way."
The wise woman looked at me piercingly as she spoke.  I had been sharing with her a frustration I was having with someone who spoke often about "ethics" but yet operated in a disturbing fashion.
The person's words about ethical behavior were superb.  It had taken me a few months to realize that the words were spinning one story while the actual behavior was telling quite another — confusing to me because the words were so good, so well strung together.
Long being a lover of words, I gave more credence to the words than to the actions.  I even doubted my own interpretation of the questionable behavior, because I could not believe that someone with such amazing words could possibly behave in such a disturbing fashion.
So while I nodded in agreement with her, I found myself protesting, too.  I was angry with myself for not seeing through the words earlier.  Why did this situation take me months to wade through?  I thought I had learned this already.  I thought I was past this lesson.  I wanted to be past this lesson.
"Yes, I agree, but you don't understand.  I come from the world where it's all about what you say and very rarely about what you do.  If you say the right words, we will assume you are doing the right thing.  It's been a long time of being trained to measure the human based on their theological beliefs and the ability to quote Bible verses and their service attendance and…  Argh!  I do not come from a world where hands and feet tell the story!"
And as I spoke, I thought of spiritual leaders I had known — some of whom I myself had followed — esteemed among the congregations, men who spoke with authority and had the Scriptures at their command, yet did not operate with love, joy, peace, patience, goodness, gentleness or self-control.
We followed them, we tried to emulate them, we viewed them as the example of the true Christian, yet it never occurred to us that the fruit of the Spirit provided us with an authentic indicator of their spiritual journey, not their ability to quote from Calvin, Augustine, Luther or the Apostle Paul.  Because they could weave a Bible verse into every sentence, because they operated with an assumed air of authority and confidence, because they spoke for God so boldly, we assumed that God was speaking through them.
She just smiled and looked at me patiently.  And I knew that it had been a hard lesson for her to learn as well, and I felt embarrassed at my complaint.  Is it ever an easy thing, to sit humbly at the feet of Life and learn a new way of living?
No.  Not really.
"It may be when we no longer know what to do,

we have come to our real work,

and that when we no longer know which way to go,

we have begun our real journey."

- Wendell Berry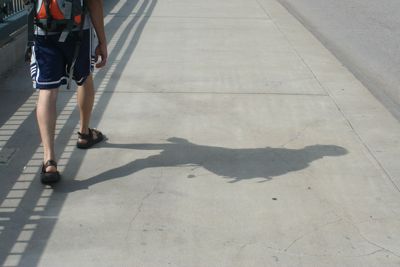 Part Two
Some critics of Christianity in America say that the Church is great on "talk," but not so great on "walk."  It appears we are good at telling people that we love them, but when it comes to actually loving them?  Not so much.  We know all about love, on paper.  But the thing is, love isn't something on paper.
Perhaps Father Michael O'Halloran, a priest in the New York archdiocese helps explain it more accurately when he says, "Christianity is long on content but short on method and technique."
This thing that Christianity has become says a lot about all sorts of things — sermons upon sermons, Bible studies out the whazoo, and programs, events, and books beyond counting — but helping us experientially realize the dirty glorious art of being?  Epic fail.
Have we become like the leader in C.S. Lewis' final Space Trilogy book?  Just a head, a brain artificially kept running, running the show in a little room somewhere, long lost to the world of the senses, the world of the body, the world of hands and feet and of falling and getting back up?
My own experience, for example, was that a "simple theological concept" like grace was something that I, having attended Bible College, ever a student of theology and always active in "ministry work," could easily teach on.  Sheesh, I could even diagram out the concept on a whiteboard, if you would just give me a marker, animatedly explaining to you the dynamics and theological implications of grace…all while having no clue what Grace was.
How can that be?
Because Grace — like Love, like Faith, like Hope — is not a thing to be diagrammed.  Grace is not actually a word.  Grace is not actually a concept.  Grace is not a sermon, a teaching or a book.  Grace is a way.  Grace is a way of being, a way of seeing, a way, a way, a way, a way.  So when we talk about Grace using words, books, or diagrams, we are only trying our human best to know and to share something that isn't actually capable of being known in that manner.
It's not that our best is a bad thing.  It's just that we must always remember that talking about a way as if it is a thing that can be known through head-knowledge is merely our flailing attempt to capture the essence of something that we will never truly comprehend in our heads.
Dissecting a frog isn't a bad thing.  Dissecting has its place.  But the budding biology student knows that pulling the muscle from the bone with a set of tweezers has hardly anything to do with the actual experience of being a frog.
"So it is that there is nothing to be taught,

But yet there is something to be learned."

- Sheldon B. Kopp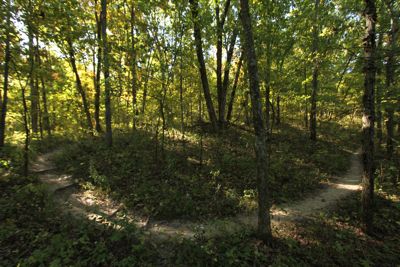 Part Three
The early Christians were said to be Followers of the Way.
Today, we define the "way" of being a Christian as attending regular church services, doing "daily devotionals," voting Republican, being anti-evolution (and anti-gay, anti-rock-music, anti-public-school, anti-Harry-Potter, or whatever your particular grouping's list is comprised of), ascribing to the "good/right/best" set of Christian leaders and ministries — James Dobson, Mark Driscoll, John MacArthur, John Piper, ad nauseum (on and on goes the list of those who we are sure "truly do speak for God"), knowing and regularly humming the lyrics of the latest "Praise and Worship" songs, etc…
When Jesus said, "I am the way," did He mean that kind of Way?
Was that the Way the early Christians were walking in?
Are the critics right, when they look at us and say that we are big on talk, short on action?
Have we lost our Way?
In our religious love affair with the human brain, have we forgotten that this Way involves our hands, our feet, our bodies, our senses, our sloppy tripping attempts to be authentic, to be present, to be loved and to be in love.
The man beaten by robbers lay on the roadside while men of the religiously-well-trained-brain passed him by.   They may have been able to speak eloquently about the Way, just as I was able to dissect Grace on a whiteboard…but talking and walking are two wholly different things.  How many times have we heard the "Good Samaritan" story dissected, after all?
I put away the whiteboard.
I put away the microscopes, the scalpels, the operating tables.
I put away my beloved tools for parsing and teasing.
There was a time for learning words.  Now there is a time for being.  And, thankfully, the Way is always with us.  It is not a place to be found — it is always right here.  It is merely a matter of waking up from the dream.
I sleep often.  But I am learning to wake up.
"Not known because not looked for,

But heard, half-heard in the stillness

Between two waves of the sea.

Quick, now, here, now always,

A condition of complete simplicity

(Costing not less than everything).

- T.S. Eliot