It's the dream of any basketball-obsessed kid. It's practiced in gymnasiums and on driveways, and sometimes in bedrooms with a piece of crumpled paper and a trash can. It starts with the countdown. Five. Four. Three. Two. One. Then a shot.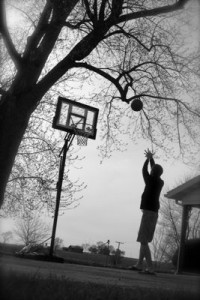 My dream bounced into reality when I was in eighth grade playing for third place in the Tri-State Tournament. With our best player on the bench with five fouls and the clock dripping seconds like a leaky faucet, I found myself with the ball outside the 3-point line. I took a shot, keeping my elbow in and holding my follow through, like my dad taught me, like I had practiced countless times before, only this time as the ball arched toward the basket it carried the weight of a two-point deficit and less than 10 seconds left in the game.
I've watched the grainy video footage of that game once in the past 15 years. It shows the ball reaching the rim and then, just as it sweeps through the net, the video operator jostles the camera so that all you see is the ceiling as you listen to the coarse cheers of the crowd. When the picture stabilizes, it zooms in on the scoreboard. 0:00. We won.
Everyone loves a winner. We all thrill when our team has more points at the final buzzer. When my younger brother was six, if he found me watching a football or basketball game on TV, he would always ask, "Who do we want to win?" We like to be attached to winners. I know. I narrate a lot of my childhood with athletic successes, either my own or those of the teams I followed.
The problem comes when we live the rest of life by a scoreboard. Like the time when one of my co-workers at the newspaper where I work told me about one of the day's obituaries. She had never met Kyle Justin Major. She had only edited his life story and put it in the newspaper. She told me he had lived a remarkable life. He had prestigious degrees. He spoke multiple languages. He volunteered in the community. Now, following a fire in his Brooklyn apartment, he was dead. He was 31 years old. Yet, "Why did this guy die when I have barely done anything with my life?" she asked.
Daniel de Roulet knows the feeling. As he read the bible, he encountered people like David, Esther and Paul, who lived lives full of meaning, lives charged with plot. In comparison, his life felt lacking, that is most of the events of his days and weeks had little to do with highs and lows. He got stuck in traffic on the way to work. He paid the bills. He took the car to be repaired. Then there were the hours that simply needed filling in, those, "I guess I'll see what's on TV tonight" kind of hours. In his book Find Your Plot, de Roulet says, "I came to a conclusion about the 'lack' I was feeling in my day-to-day life. I realized that I had placed myself into a game of unfair comparisons in which I could never really compete."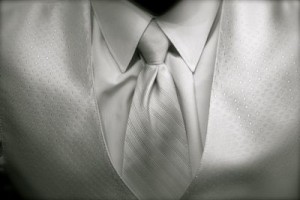 Then there's me. Even as another calendar year begins, I find myself joining the game de Roulet and countless others play, looking for the right job or the right relationship or the right place to give my life more significance. I mean, what's really all that exciting about a 29-year-old guy who is single, who reads a lot of books, who lives in the Midwest with his pastor's family and who works as a campus missionary, when everyone else you graduated with is married, has a job with a 401K and their own house.
"People seem to be driven from house to house, job to job in search of measurable success," de Roulet says. "What happens in between those successes? Is day-to-day life just a means of for getting us to the 'highs' and avoiding the 'lows' or is there value and substance in the day-to-day itself?"
Last April, I was asked about my plans to spend the summer living with my grandpa on his farm in Nebraska. One of my friend's asked a question that really frustrated me. He wanted to know how, after three months, I would know if my summer was worthwhile. He wanted something measurable to point to and say, "Success!" when all I wanted was the quotidian experience of living on the farm to enjoy time with my grandpa during the twilight of his life.
My resolution for 2012, like my aspirations for last summer, is to not compress life into its best moments, like when the boy gets the girl or when the shot goes in, what de Roulet calls the "greatest hits," but to live by faith and appreciate the middle of the story, when life is messy and incomplete and, most likely, routine.
What were the ancients commended for? For what they built? For what they accumulated? For great numbers? For great things? No. It says they were commended for their faith, a faith that lived and operated in the day-to-day despite the perception of earthly success or failure and despite not having received what was promised.
Their lives show that the scoreboard doesn't always tell the best story.