This is Part 1 of a 4-part series on depression.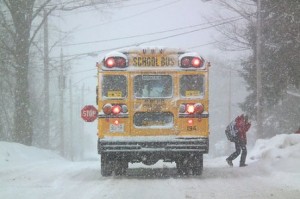 From outside, I scrutinized my front door. "Hey!" I hollered. "HUSTLE UP!" Day 2 of school in January and my 6-year-old was still in our entryway, wrestling with boots, gloves and snowpants.
My 8-year-old daughter had already headed up the road with my high-school age niece, and I was in front of the house waving my hands at the windows by the front door, repeating, "HUSTLE!"
Out he popped, and we quickly crunched up the way together.
Oh man, but didn't I hear it then in the chilly distance…the school bus. Since our country road doesn't get a lot of traffic, we can hear the bus thundering from a distance. It thundered now, and we were halfway from the stop. I reached back, grabbed my son's coat, and started hauling and hollering, "RUN, RUN, RUN! HOLD THAT BUS!" I ran like mad, slowing down only when my son wiped out, and only for as long as it took to pick him back up and continue hauling. Bob the bus driver got his morning chuckle out of our mad dash and, as I heaved my son on board, gave the predictable but true, "Got your exercise for the day now, eh?"
Waving to the back of the bus, I heartily, somewhat breathlessly, laughed, then turned and started up the road, settling down to enjoy the cold, blue January walk to our snow-covered house. I laughed again.
It was good, good to be alive.
Yet, as I walked, I remembered a time when making that same trip to the same bus stop felt agonizingly hard, blood-letting in its difficulty — a twice-a-day endurance test that I kept failing.
I was depressed, you see, though I did not know it.
It was hard, hard to be alive.
Since we often don't know when we're depressed, it's difficult to recognize, especially since depression can come on gradually. I certainly did not suspect myself of actual, official "Depression." Instead, I put it down to a rough first trimester (and they are notorious for being draining) with my fourth child. Yet, after the baby was born, everything got more difficult. Everything. Still, I did not suspect depression. Frankly, I did not have time to suspect it.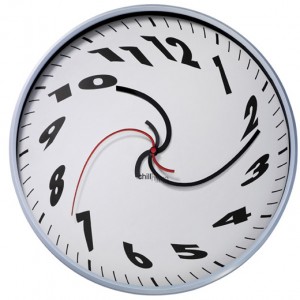 Toward the end of 2009, I was running on nervous energy and constantly waking through the night (besides when nursing the baby), after having had a difficult time falling asleep in the first place. Mentally, I had a hard time concentrating, and it felt as if I jumped from idea to idea to idea, all the time. Routine things took more effort and therefore more time, such as getting a lesson ready for Sunday School. My energy sagged but I still had to move throughout the days to keep up with a 5 month old, a 2 year old, a just-turned 4 year old and all the laundry, diaper changes, breastfeeding, housecleaning, boardbook reading, playing-on-the-floor sessions that that entailed, along with engaging the 6 year old when she got home from school.
I wasn't enjoying it either. It was a hard slog, and it felt like work, work, work.
My appetite increased, though I'd often completely forget about my own breakfast in the morning rush. And I was angry, often very angry, with my kids and with people in general, though never with the baby. I didn't want to hurt myself (though I somehow had a desire, never really articulated, to be somewhere — anywhere — else, sleeping or reading my own books, or just sitting), but I really felt angry all the time. I was too intense about normal events, like having someone over for a meal, and constantly extending invitations to stay for the next meal if someone was over. Then, instead of making something simple, I'd make something — or several somethings — from scratch and be on my feet, working in the kitchen while they were visiting in the living room with the kids or each other or Glenn.
Just about everything I heard or read online weighed me down. Reading news headlines weighed me down. Christian radio programs weighed me down, and I had to stop listening to them.
I thought I was managing. I thought — when I had fleeting moments of coherent thoughts — that this must be what it's like with kids this age, at this point in life.
But the day I could not get out of the van to get groceries, I realized that something was wrong.
I was all wrong.
___________
Images from wfuv.org, technabob.com