Bob Dylan, bless his soul, sang a song called "I Feel a Change Comin' On." My life feels like Dylan's song. Rough and uncertain and, even, oddly lovely in the midst. I am about to graduate college. It's another big season over and done with. Friends are moving across the country, and my next steps are, for most part and for the first time, not prescribed.
Looking back on four years dedicated to 'a university education,' which, thankfully, tried to be holistic, I believe that it cultivated my ability to choose.
Some people, the ancients mostly, called this object of learning virtue. As I "leave the nursery," as Dr. John Mark Reynolds puts it, and receive a diploma that unhooks my child leash (though I still sleep with a stuffed lamb, named Clementine), I'm really wondering, "Geesh, how am I going to live now?"
Growing up is about establishing and following through on worthwhile priorities. In college, I've learned how to live out the things that my parents taught me, like loving God, being kind, being honest. Simple, yet fundamental things. Pretty soon my choices start to matter and ripples will spread. I may get married. I may have children. I may choose to live where I've been planted, or I may uproot and move.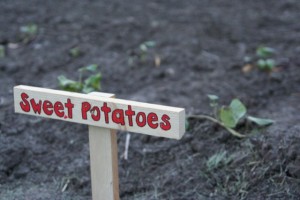 Somewhere between my first and second year of college I realized this power, the power of choosing. I could choose the people in my life. I was not a victim. I didn't have to be best friends or committed to everyone who came across my path. I could decide to own my education, date this person, plant a garden, bake a pie, or build a house.
I now know that these choices are also not created equal.
Freedom is this paradox where you're able to choose for yourself what is good. We're human because we can choose. We're not meant to be driven by gut instinct, and though we should pay attention to what we want, the beauty is that we don't have to 'have' what we want. This freedom is the capacity to deeply consider and wrestle with our desires, but also, to align them to something other than our stomachs.
I, more often than not, feel caught and overwhelmed by the things I want. Sometimes the things I want are good for me, and sometimes they are unhelpful. And the solution is not to ignore them. Denial is precisely the catalyst and perpetuator of shame and guilt. No, we have to pay attention. But saying 'yes' isn't always the best answer. Sometimes to say 'no' actually frees me up and allows me to be more fully myself. And this is the paradox. I am the first to say that choice is a fuzzy thing, and there are rarely clear options. But that doesn't mean that good is elusive or unknowable.
I think that there is a center of things­, that within us, in our nous and in the world, there is a way of the universe, who is Christ. If we value our souls and others, too, we will value our choices. Christianity seems to be mostly about choice: the daily choice to love God, others, the world, oneself. The regimen I'm learning to live by is to be present in the moment. Only in the moment can I meet God or another.