The news about the collision of plastic and glass, police and athlete spread quickly, which is to be expected when the starting quarterback for a Division I college football team is arrested for allegedly hitting a parked car and leaving the scene of the accident.
Most of the conversations, carried across twitter, message boards, radio shows and water coolers, tore down the 20-year-old rising star for his stupidity.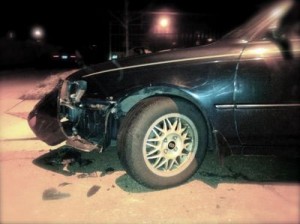 About a month earlier, I endured a similar incident. My roommate woke me up at 2:30 a.m. with hurried words about a hit and run. I scrambled to the front porch and found my car's front bumper crumbled like a piece of paper on the street.
My drowsiness didn't dampen my frustration, and I punched the front door, mumbling, "Damn, drunk idiot."
No supernatural insight is required to realize that this world spreads seeds of accusation easier than mercy.
You have heard it said, "Eye for an eye."
You have heard it said, "They had it coming."
You have heard it said, "I hope they get what they deserve."
Our accusatory words demean the accused and elevate the accuser. Their problems and their pain are deemed inferior to our perspective and our pronouncements. Instead of bending down we strip down.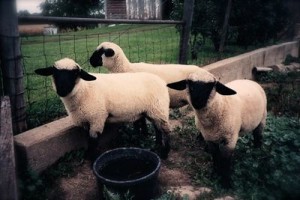 If you read the first part of Isaiah 53:6 – "We all, like sheep, have gone astray, each of us has turned to his own way…" – and asked me to complete the sentence, I would likely use words describing the punishment the stupid, selfish sheep warranted.
That's not what we find at all. Instead, the second half reads, "…and the LORD has laid on him the iniquity of us all."
Jesus, not the sheep, bore the retribution. It's unforeseen mercy not well-deserved chastisement, straight from the pen of an author who is setting into action a different script.
This is the nature of mercy. Like a good joke, it catches us off guard. We don't find what we expect to find. The punch line of the gospel rings with the laughter of forgiveness not scoffs.
It's what I experienced the night of my first accident. I was 16 years old, on my way to the high school for an evening speech team practice, when I dozed off in a residential neighborhood and sideswiped a parked car. My guilt shook me more than the impact. I couldn't drive away. I parked my Ford Taurus and nervously stumbled door-to-door. At the third house, I found the owner of the car I had bruised. After stammering through my story and an apology, I was invited into the living room to call my parents and wait for the police. The minutes that followed passed without a lecture and without stares of silent accusation. In its place, the old man asked about the activities I was involved in at school and his wife brought me a plate of cookies and a glass of milk. I swallowed the mercy in huge gulps.
Speaking at the Festival of Faith and Writing this April, author Dan Taylor said, when we write stories about the painful people in our lives, we need to rise above blaming and bitterness. We need to treat them better than they deserve. We're put off when writers dump on somebody. To say, "I'm just being honest," is really a disguise for saying, "I'm just being mean." But the best stories, he said, are filled with sympathy for its characters.
Just pick up the bible. It is an overflowing plate, and we would do well to devour these delicacies served up by a host who does not treat us as our sins deserve.