ONE
My first attempt at angel food cake was anything but angelic.
Five minutes after I slid the pan into the oven, I checked on the process and noticed the cake had risen about 6 inches above the rim. Something seemed amiss. I grabbed the box, looked at the directions and realized the mix required two pans not one. Immediately, I pulled the cake out and separated it into two. The result, some 30 minutes, resembled something closer to the consistency of brownies than cake.
This mishap confirmed a persistent fear of mine: I am about as capable in the kitchen as a 6-year-old.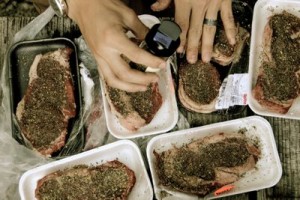 It's not that I don't like good food. It's that I don't have the confidence when I stand behind the stove or oven. For instance, the thought of pulling together ingredients and spices to make homemade spaghetti sauce intimidates me. So instead of learning or experimenting, instead of trying and possibly failing, I've chosen to remain incapacitated. I heat up Ragu in the microwave, or I prepare a pasta meal from a box. In both instances, I don't have to do the thinking for myself, and I avoid looking silly.
Only recently, I came to the realization that this is much the same attitude many Christians, myself included, take to life's biggest questions.
We sweat the details required to prepare and to serve up a plate of answers. We've watched the master apologists, those who are confident with ingredients and temperatures, who achieve dramatic results, and we think, "I can't do that." So instead of wrestling with the knife and a cutting board or risking a different spice or two, we defer to the experts or we turn to the boxed meals, with their step by step directions of how to defend the faith to your friends.
This approach seems to result in bland apologetics. We rush to answers, instead of really living the questions, as Dale so eloquently highlighted in his book. We prefer generic answers to ones that carry a careful and personal touch.
It makes me think that what we really need in churches today is not a bunch of prepared meals to give our young people when they have questions. What we need are cooking lessons. We need to invite them into the apologetics kitchen and show them the tools and ingredients at their disposal, and then we need to stand at their side as they experiment and get their hands dirty.
I think this is what happened in the synagogues of Berea, when Paul and Silas came preaching to the Jews. It says, the people received the word with all eagerness, but then they examined the Scriptures daily to see if these things were so. They took the news back into the kitchen, where they cut it up, put it in a pot and chewed on the results.
TWO
In a recent class on science and faith, Hugh Ross walked us through the various ingredients involved in the creation process. He helped us think about creation not as six literal days or as a process of evolution, but as six prolonged periods of time in which God intervened millions of time over the course of billions of years to fine-tune the universe and our planet in such precise ways that it could sustain human life.
On the last day, for instance, he mentioned the delicate work of sulfate-reducing bacteria that convert and dilute metals into concentrated insoluble metal ores. He said if too much sulfate reduction occurs, advanced life will lack mineral nutrients, and if too little occurs, we will be poisoned and lack exploitable metal ores. He said the creator needs to step in and slow bacteria to maintain just the right ratio for advanced life.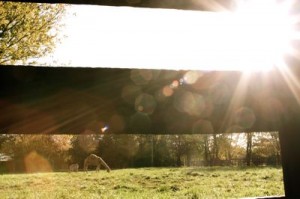 Now science is not my strength, and very often during the week-long class, I got a little overwhelmed and confused with terminology and processes (the previous paragraph included). Still I persisted and was amazed at how it deepened my appreciation and worship and awe for God, and spurred me on, with eagerness, to grapple more with apologetics.
Here's a plate I offer to you that comes from my cooking with the idea of God's creation process set forth by Ross:
You see, I'm a writer. I love writers who give thoughtfulness and care to what they do. They don't just write something in 5 minutes and then step away, glad to be done with it. No, good writers are deeply invested and involved and creative. They work with purpose and care. They tell stories in precise and beautiful ways. They give attention to words, commas, sentence structure, how to tell the story, how to introduce characters, etc. They want to invite readers into something that is expansive and enjoyable and personal.
And that's what I see with God at creation. He took time to shape and care and fine tune because he wanted to share something with us that was intricate and beautiful and life-sustaining, that had his fingerprints all over it. He didn't zap it into being or press the first domino and then step away. He was intimately involved and loved the process of creating.
When I taste and see this, I know the Lord is good.