Dale looked up from the podium.
"Ah, I forgot the song transparencies," he groaned. "They're back in the office."
I sprang up. "No problem," I said. "I'll get them double-quick." And I raced through the door as campers filed in for chapel. Back in the summer of 1997, Dale and I were the program directors for Camp Good News in New Hampshire,  back when everyone used overhead projectors and transparencies for worship times.
As I ran across the uneven field between the chapel and the office, my right foot jerked away from me and seemed momentarily to roll. A snap went up in the air around me, and — after a few more steps — I started hobbling, then limping, before finally I had to stop to call for some help amid sharp pain.
At the hospital a short while later, the doctor met with me and assessed my situation. Although I was not a doctor, I told her, "I think my foot is broken." I then answered her questions with a clear voice and what she perceived as minor irritation.
"I think you have a bad sprain and should stay off it for a few days," she offered.
"I think it's broken," I said.
"Try walking around the room."
I did and then sat down, repeating my earlier assessment, "I think it's broken."
She snorted. "Trust me, I would know if it's broken. You would be crying and — well, I would know."
If my life were a movie, the camera would have zoomed in on my face at that moment and the sound track would have silenced as I stepped outside my pain and fixed the good doctor with a look.
"Listen," I said strongly, "I broke my back, amongst other injuries, in a four-wheeler rollover nine months ago and was told that I have a high tolerance to pain. I think it's broken, and I respectfully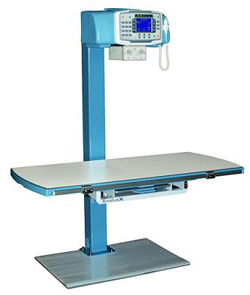 ask for an x-ray."
She huffed and huffed and then she signed an x-ray request form and washed her hands of me.
Tired from late nights as a camp program director, I took a nap on the x-ray table while the technician read the x-rays. I woke up when she gently nudged me.
"I'm not supposed to tell you this," she whispered, "but you broke your foot."
I snorted.
"In two places," she added.
"Please make sure the doctor is informed," I shot over my shoulder as I hobbled out.
You don't have to be the doctor to think something is broken.
My church here in rural northern Ontario is wrestling with the topic of women teaching in church. Women have taught in the adult Sunday School class in the past but not during the worship service or directly from the pulpit. The deacon board has been discussing, studying, and praying through this sticky issue since November 2011, and announced this week that — with the exception of one of the deacons — they have reached the conclusion that women should not teach the adult Sunday School class where men are present nor teach or preach from the pulpit. We received copies of their study on the topic and were encouraged to study it and contact the deacon board with questions or feedback.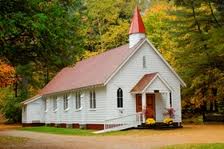 Back in November, I would probably have half-agreed with that decision or decided just to let something like that ride. After all, I was raised in independent, fundamentalist Baptist churches and never saw a woman lead if a man was in the room. Granted, I have left that tradition, but the fear of being called a Pushy Woman (or worse, a woman out of God's will) was enough to keep me fairly quiet on the issue. Besides all that, I know that these men have searched Scripture. They have compared passages. They have diligently and soberly approached this touchy subject. Before God, they want to honor what the Bible says.
But figuring out what the Bible is saying in the first place is the sticking point.
Dale and Jonalyn's article "Unmuted: The Welcome Colors of a Woman's Voice" speaks to this topic. One Saturday afternoon in May, I had a rare quiet afternoon after working in our garden centre, and I studied the article, slowly, underlining, writing in the margins, checking Scriptures and references used. As I studied and wrestled with the meaning behind women allegedly keeping silence in the church, I felt the Holy Spirit remind me that God bestows freedom on his children (yes, within boundaries; no, not to sin or go hog crazy wild). He reminded me that he does not legalistically bind us to rules for the sake of rules. As I was reminded, I felt something shift inside my soul. Something fundamental.
I am not a deacon, pastor, or apologist, but I think something might be broken.
And I'm going to respectfully ask for an x-ray.
Editor's note: As Susan mentioned, she is in the early stages of wrestling with gender in the church, and she hopes to tell more stories and give more context to what she is starting to "cook" in the months to come.
________
Images: gograph.com; vetxray.co.uk; vickidee96.blogspot.ca