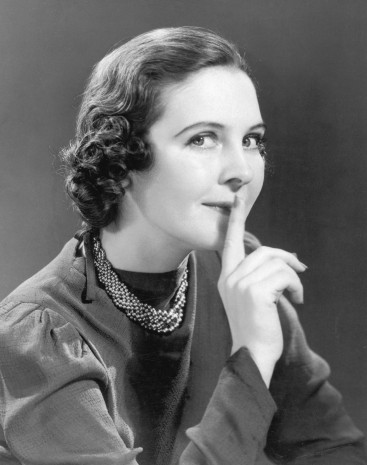 The reporter's question caught me off guard: "So, were the other 'friends' in your article really you as well?"
"No, those were really other friends and writers."
"So," she asked, "why did you say it was a friend when it was really you?"
Suddenly, I was no longer little old me sitting at my desk in my bedroom being interviewed by an online religion magazine about an article I had written on Christian bookstore "censorship." Now I was James Frey sitting on Oprah's couch talking about why I had lied, why I had made stuff up.
As I clicked through my story, trying to figure out just what I had changed and trying to remember why, I said the first thing that came to mind: "Oh, I probably just changed it to mix it up a bit, so it wasn't all about me."
But as the webpage loaded and I reread the sentence I had changed from "For me" to "For another friend," I remembered exactly why I had changed the sentence, exactly why I had made it a "friend" in that bathtub with champagne instead of me.
The reason wasn't so sinister; I really wasn't trying to rewrite history or pull off a huge cover up. The truth was, I had changed the words because I didn't want readers to imagine me naked in a bathtub. In a forum and genre where I am otherwise willing to lay myself out emotionally bare, leave myself quite vulnerable to the barrage of commenters who disagree with me, who stand ready to call me heretic or lunatic or the most horrific and illogical writer in human history, I wasn't willing to offer an image of myself, physically bare. I was afraid.
It seems silly now. But it's true.
However, as the reporter waited for my answer, guilt swam through me. Here I was talking about the importance of "telling truth" in writing and the "horrors" of having to tame down language and soften scenes to sanitize it for certain Christian bookstores, when all along I self-censoring.
What a hypocrite I was.
Right?
Well, in the weeks that have passed since this interview, I've been less harsh on myself. I've realized my decision to turn myself into a "friend" was part of my writer's prerogative, my poetic license. Memoirist have long changed identities and details to protect the innocent. And in the case of me feeling vulnerable that day, the innocent I was protecting was merely myself.
But there's one part of this I've continued to beat myself up a bit over: I should be braver than that as a writer. I normally am, but that day I wasn't. While I do have the "right" as a writer to change a tiny detail that doesn't otherwise change the truth of the matter, I'm not sure that as a Christian I can claim that. Not if it's based on fear, that is.
I'm not saying that every Christian writer should brazenly share every little detail or divulge every last family secret. Certainly not. But it seems that the bazillion times God tells us not to fear in the bible apply to how we do our work — for me, that's writing, for you, whatever.
It's easy to believe that facing fear is about the huge heroic stuff of life — racing into to burning buildings to save children and kittens or standing up to justice-squashing bullies of various stripes. But really, fear seeps into so many areas of our lives, that it's often hard to recognize it for what it is. We rationalize it away, give ourselves all sorts of good reasons for giving into fear, instead of facing it — and remembering that God is with us.
I changed a tiny detail in a story because I was afraid of an image some e-creeps might develop in their minds. Had I remembered God's command to not fear, I wouldn't have changed it.
Since then I've been thinking about all the other tiny, seemingly inconsequential decisions I make every day based on fear. How many choices I make because I'm afraid?
While I will continue to defend my choice as a writer to finesse or protect or clarify or consolidate, I cannot defend my choices based on fear. So this month as I've been writing — some private, emotionally difficult stuff for my next book project — I'm letting the words of Isaiah 43:1-3 swirl around my mind:
Do not fear, for I have redeemed you;
I have summoned you by name; you are mind.
When you pass through the waters,
I will be with you;
And when you pass through the rivers,
They will not sweep over you.
When you walk through the fire,
You will not be burned;
The flames will not set you ablaze.
For I am the Lord your God,
The Holy One of Israel, your Savior…
__________
Image credits: modernreject.com/
and jim-murdoch.blogspot.com/