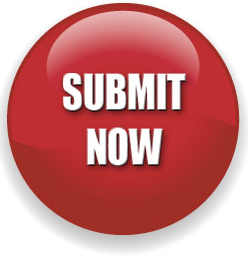 I don't remember who said it, or why. One minute, we were filing into bible class at our Christian school, and the next, I heard another student — a girl — say, "Well, Susan won't make a good wife because she's not submissive."
At the time, I would have been 15 or 16. When I heard that comment, my first knee-jerk reaction contained a hint of panic: What if that were true? Was I destined not to be a good wife because I was not their version of submissive? My next reaction came from deep in the gut: "These girls and their idea of submission! Give me a break!"
During my time in youth group and later as a single woman, I balked at what most Christian girls in that very conservative denomination seemed to mean by "submissive." To be submissive was to cease to have an opinion other than your boyfriend's, and, therefore, to cease real thought. It was to embrace a boyfriend's beliefs and tastes as if they were your own. They took Ephesians 5:22 and absolutely elevated it, not waiting for marriage to starting submitting as to the Lord. This was practice for being a "submissive" wife.
So, the Bible teacher addressed the student's comment. "I disagree," he interjected, coming to my defense as other girls — girls with boyfriends — started echoing the dire prediction of my future marital felicity. "Susan is submissive to God and shows a tender heart in obeying Him. Because of that, she probably won't have a problem being submissive to her husband." Mumbling from other girls petered out after this; the bell rang to start class; and I sat at my desk feeling unexpectedly vindicated.
"What do you know," I inwardly mused, "submitting to God means I probably won't have a problem submitting to my husband down the line. What do you know." After that, I let the matter of my own particular submission between my future husband and me rest. After all, as long as I submitted to God, things looked promising for maintaining the right kind of marriage, right? In the meantime, though, I kept adding to the definition and application of general "submission" in a marriage.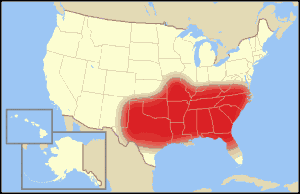 In the Sunday Schools, churches, youth groups, Christian camps, and Christian colleges I grew up in and attended in the Bible Belt of the U.S., submission was always a hot topic. When I was 17 and visiting a Christian college to look it over, I heard a preacher describe submission as the wife ducking out of the way so that the husband alone gets hit by God. He said it lightly, delivering it as a joke to an audience who seemed to laugh knowingly. So the woman gets completely out of the way as the man leads? That's a tall order, I thought. Then again, maybe women have it easy; we're not accountable for the bottom line, just for getting out of the way. I took that idea out from time to time, sifting and re-sifting it.
Also around this time, I heard a preacher say he really enjoyed "The Cosby Show" but disagreed with the roles demonstrated in their marriage. Curious, I asked what he meant. "On the show, the husband and wife discuss things as equals," he answered, "but they aren't. The man should be the one making the decisions." I boggled a little at that. My teenage mind chewed on its implications. So, in a marriage, the wife, even if a lawyer, should not be discussing issues as an equal with her husband. Besides not getting the casting vote, she also must be wary of putting herself on the same footing as her husband. That was a tough one to swallow, but I noted it for future reference.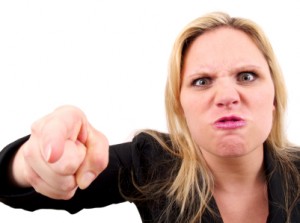 Along with the many sermons and bible lessons I heard, I also absorbed the examples of marriage and leadership I saw in the ministries. In that denomination, the man was to be the head of the home and most definitely the head of a ministry. I don't ever remember seeing a woman lead if a man were in the room. Any woman with leadership skills and high abilities used those for women's ministry or children's ministry or in her own family, and nowhere else. A woman who put herself forward to lead — or to discuss something as equals — when men were present ran the risk of being called a pushy woman, a woman out of God's will, or a woman who outright prevented men from obeying because she herself did not obey. And in those Christian circles, being called any one of those epithets was Very Bad News.
Having absorbed all this training and teaching and modeling of submission, I had become, without knowing it, a compliant — if reluctant — complementarian.
And then one fine day, I married an egalitarian.
Editor's Note: This is the second in a 3-part series. The first — "I think it's broken" — detailed Susan's wrestling with gender in the church. The last, coming next month, will detail what happens when a complementarian marries an egalitarian.
___________
Image credit: coursesandevents.anjaschuetz.net, liberapedia.wikia.com, and jobmarket.tw