"Be wise in the way you act toward outsiders; make the most of every opportunity. Let your conversations be always full of grace, seasoned with salt, so that you may know how to answer anyone." — Paul to the church in Colossae
Story 1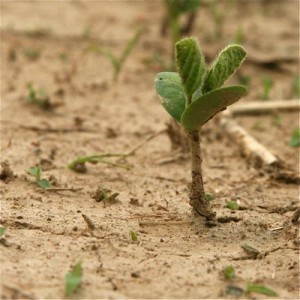 They are dried up farmers. Now, instead of guiding tractors across dusty hillsides, their hands push wheelchairs through the shiny corridors of the nursing home. Lines crisscross their faces with furrows as deep as the ones they once plowed. They have worked and waited. They have doubted and hoped. They have wrestled with unseen force, and held on, seeking a blessing. Give us rain, they asked. This their simple request, one they learned to pray continually while trying to shape a life for themselves and their families out of clay as tough concrete. Even today, years removed from the fields, they ask my grandpa, "How much did we get?" His answer, like the rain, it is soft against their weary skin.
Story 2
The bible quizzer arrives on campus eager to flex the strength of what he knows. He starts with his fondness for obscure references and then turns to commentary. "Wicked," is the word he likes to use. The "wicked" ones in his dorm, where the wooden doors but a thin guise for the dirt and debauchery on the other side. The "wicked" ones in his classes, whose inclinations seem more inclined to the social than the academic. Sure he'll exchange a "Hello" or a "How are you?" but he won't step much further. He prefers to keep his distance and sing his favorite chorus to those who will listen each week at bible study.
Story 3
Eugene Peterson likes to tell the story of his adolescent years in Montana when his pastor would come to visit his family. After a brief and awkward pleasantries, the pastor always said, "And how are things in your SOUL today?" (the word "soul" pronounced as if written in capital letters). Peterson said he never said much. He was too intimidated. He regarded the thoughts and experiences that filled his life in those years as small potatoes after that question. He knew, of course, that if he ever wanted to discuss matters of SOUL, he could go to him. But for everything else, he said, "I would probably do better with someone who wouldn't brush aside as worldly vanity what it felt like to get cut from the basketball varsity, someone who wouldn't pounce with scary hellfire on the thoughts I was having about Marie Schmidt, the new girl from California."
Story 4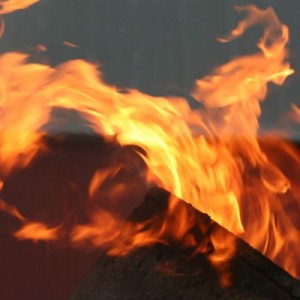 Clarisse McClellan was Montag's new neighbor. He knew little about her until that sleepy, starlight night when he stumbled into her on the sidewalk while he was walking home from the fire station. She maybe 17 and crazy but her words have more intent and vigor than he is accustomed to.
At first, it makes him uneasy and somewhat confused because she asks about his work and then tests the framework he had built around his life. Then, as they near the houses, she asks the question that pierces straight and true. "Are you happy?"
Montag leaves Clarisse and returns home, his external armor in shambles and his inner world laid bare. He feels as though her face reflected his own expressions and innermost thoughts. How long had they walked together? He wonders. Three minutes? Five? Yet how large that time seemed. He gets into bed. He is not happy. He is not happy. He repeats the words to himself, recognizing this as the true state of affairs, for what happiness he does wear is but a mask and he knows there is no way of going to knock on her door and ask for it back.
Another meeting finds another question. Clarisse is curious why Montag and his wife don't have any children since he loves children so much. "I don't know," he replies. Clarisse recognizes pain in Montag's voice and tries to withdraw her inquiry. But as she changes the subject, Montag interjects. "No, no," he said. "It was a good question. It's been a long time since anyone cared enough to ask. A good question."
It isn't until much later, after her death, that Montag reflects on why these brief exchanges left such an imprint on his life:
Clarisse's favorite subject wasn't herself. It was everyone else, and me. She was the first person in a good many years I've really liked. She was the first person I can remember who looked straight at me as if I counted.
For more on stepping out of our prejudice to our own needs and into the lives of those around us, through something as simple and sincere as small talk, check out Dale and Jonalyn's book Coffee Shop Conversations.