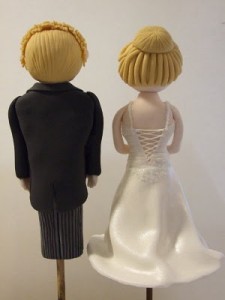 When Glenn and I got married a dozen years ago, like any other bride and groom, we brought expectations into the marriage — spoken and unspoken, conscious and unconscious. Some of those expectations we are just lately discussing between ourselves.
Earlier this summer, driving home after celebrating Canada Day with the family, he and I had a brief, revealing talk. It was just the week after our church here announced that women would not be allowed to teach mixed adult groups, per the board's understanding of biblical injunctions on the matter.
I was driving.
"So, I've been thinking the last couple months," I started. "Do you think some of the early frustration in our marriage resulted from the conflict between my expectations and yours in this area of the woman 'following' the man and being 'submissive' to him?" It was a totally new thought to me, considered only after the role of women in the church began being discussed this year.
"Oh yeah," he answered.
"Really?" I was surprised. "When did you first start thinking this?"
"Probably four or five years ago."
I nearly drove off the road.
As we have continued the conversation, we retraced some of our early days together. Although I had not entirely bought into the example of "submission" that permeated my denomination, I had nonetheless entered marriage intent on not "usurping" my new husband's "authority." And, after all, if I were submissive to God first, then being submissive to my husband should naturally follow (or so I had been told).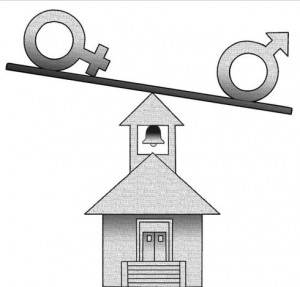 Even with those good intentions motivating me, I began nonetheless to surprise my husband with some of my reactions during our early years together. When a conflict, or even just a potential conflict, occurred, I would display a knee-jerk reaction to what I expected would be Glenn's response. Would he not act as most men in the independent, fundamentalist Baptist (IFB) tradition? Would he not either "put me in my place" (and wouldn't he have the Biblical right to do so?) or patronize me (little pat on the head kind of thing; 'isn't she cute' or 'she's a joy to live with')? Before he had the chance to take action and do either, I would be already apologizing (getting back in my biblical place) or gritting my teeth (preparing to be patronized). These reactions baffled him, being alien to his own upbringing in a more egalitarian family, where both his parents were equal players on the mission field and in their marriage. Because Glenn never has sought to "put me in my place" or to patronize me, I gradually outgrew that knee-jerk response.
Since we spent our first years of marriage on a mission field ourselves, teaching at an international Christian school in Southeast Asia, we lived and worked and loved in an environment similar to the one in which Glenn grew up, with more examples of egalitarian marriages. However, when we moved back to North America, we spent more time in my home culture, seeing churches in the IFB tradition when visiting family and friends. Glenn began putting together the pieces of my upbringing, my home culture, and the biblical teaching I'd received into the context of our marriage and especially our first years together.
Four or five years later, I have caught up with him in processing this, starting there, within our own marriage and working outward in understanding the possibilities in the biblical roles of women, of men.
So, where am I now?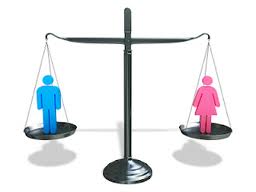 Well, I started studying the complementarian line and was told by some, "It all comes down to the authority of the bible. Will you obey what the bible says?" Once again, there was almost a hint of panic in my first response — of course I want to obey the bible! But wait a minute … is this the bible saying it, or a person claiming the bible says it? And can't I look into it either way?
Then I started looking into the egalitarian line and was told by some, "Egalitarians are smarter and more articulate," descriptive words which can, and do, act as Sirens on me. But wait a minute … it isn't about who sounds more literate. And shouldn't I try to check their theology, anyway, even if it sounds quite smart?
Frankly, I'm still unpacking what I was taught about submission and women for so many years. I'm looking at my marriage with fresh eyes. And I've got a stack of books for reading:
The complementarian Recovering Biblical Manhood and Womanhood.
Its answering egalitarian book Discovering Biblical Equality.
Even Man and Woman, One in Christ: An Exegetical and Theological Study of Paul's Letters.
And a book for rereading, Jonalyn Fincher's Ruby Slippers: How the Soul of a Woman Brings Her Home.
I am also, as ever, still in the bible, daily going there to continue growing in freedom and understanding in Christ.
I am no longer a reluctant complementarian.
I am not a poster girl for the egalitarians, either, not at this point.
I am a human who wants to grow through this study, to grow in understanding of God and his ways — without fear of the opinion of others — and to see his possibilities for me.
Editor's Note: This is the finale of a 3-part series. The first — "I think it's broken" — detailed Susan's wrestling with gender in the church. The second explored the makings of a reluctant complementarian.
__________
Image credit: inspiredbycake.blogspot.ca, content.usatoday.com,
and theincorrigiblegingers.com