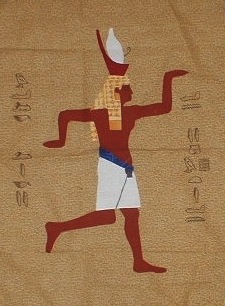 Early in To Kill a Mockingbird, Scout gets an excellent, if brief, reminder from her father to get to the nub of a fact without getting distracted by any embellishments. After watching her older brother Jem rather hieroglyphically walk home from school one day — imitating an ancient Egyptian — she commented that she didn't see how the Egyptians got anything done if they all walked that way.
" [B]ut Jem said they accomplished more than Americans ever did, they invented toilet paper and perpetual embalming, and asked where would we be today if they hadn't? Atticus told me to delete the adjectives and I'd have the facts."¹
Delete the adjectives? You're left with paper and embalming.
This simple fact-check technique is a good one to remember during times of political campaigning and political promises. Delete the adjectives — sidestep the embellishments — and see where the facts stand. British historian Lord Acton famously wrote, "Absolute power corrupts absolutely." If we apply this technique of erasing the descriptive words in this quotation, what is left? "Power corrupts." But does power always corrupt? Even Lord Acton qualified his statement with, "Power tends to corrupt." If power does indeed tend to corrupt, is it possible for someone in power to avoid corruption?
Let's consider two biblical examples of people in power.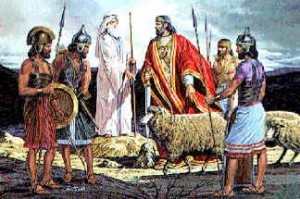 Famously, there was Saul, Israel's first king, appointed by the prophet Samuel and chosen by God. Interestingly, Saul was directly in the "center of God's will" when Samuel anointed him king, but even that divine certainty did not prevent his eventual corruption. Later, yet still fairly early in his kingship, he arrogates Samuel's own authority as prophet by offering up the burnt offerings at Gilgal himself, instead of continuing to wait for Samuel's arrival, a disobedient act that costs his family the kingdom. Samuel promises him that the kingdom will be handed over to someone else who will be the leader over the people. Corrupted by his power and now broken, Saul continues and ends his reign as a more and more pathetic figure, consumed with suspicion and fear.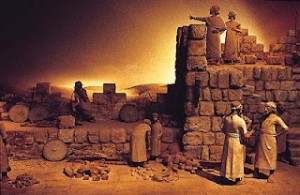 Perhaps less famously, there was Nehemiah, who started out as cupbearer to King Artaxerxes I and became governor of Judah, spearheading the rebuilding of the walls of Jerusalem decades after its destruction. Nehemiah showed considerable confidence in his calling and the ultimate success of their efforts. Like Saul, God had called Nehemiah to this task, and Nehemiah stayed in "the center of God's will" as he completed it. But for Nehemiah, that mighty will he submitted to was embedded in a relationship with God and an understanding that God would get the glory for the rebuilt wall. Exercising faith and sturdy leadership, Nehemiah refused to swerve aside or slow down the work because of opposition, because of traitors Sanballat and Tobiah and their henchmen, or because of problems caused by their very own nobles and officials. Nehemiah had power and used it judiciously, but he refused the corruption that so often follows power. In fact, Nehemiah set a high example for leadership:
[N]either I nor my brothers ate the food allotted to the governor. But the earlier governors — those preceding me — placed a heavy burden on the people and took forty shekels of silver from them in addition to food and wine. Their assistants also lorded it over the people. But out of reverence for God I did not act like that. Instead I devoted myself to the work on this wall. (Neh. 5:14b-16a)
He records several times throughout the book of Nehemiah that he prayed to God for help, and in 52 days, the walls of Jerusalem were completely rebuilt.
Saul. Nehemiah. Both appointed by God and called to a position of power. One corrupted by his power; the other constantly surrendering his power back to God.
¹Lee, Harper. To Kill a Mockingbird. New York: Warner Books, Inc., 1982, p. 64.
__________
Image credits: geocaching.com, godcenteredmom.com, bethelstone-inspiration.blogspot.ca.