Looking back at the last 10 years, from junior high through college, the issues at the forefront of the social climate have been gay marriage and homosexuality.
My generation — Generation Y — is slow to offend, quick to show tolerance, especially to under-privileged groups, while extending hatred to the traditionally privileged. We have a minority conscience.
I encounter people my age and others, either 5 years younger or older, that are not interested in issues outside their immediate community and politics in particular. There exists an apathy,  a general mistrust of authority and big-brother media, and a hypersensitivity to the hometown, which is primarily due to the fact that politics have moved into our living rooms, especially as it relates to abortion and gay marriage. Private life has become increasingly public in the last 10 years because of the legislative (Prop 8 beginning Fall 2008, Don't Ask Don't Tell) and the media (Modern Family, Gossip Girl, Six Feet Under) arenas. The former has influence in that it has the power to enforce, and the latter, in that it uses emotion, story, persuasion — for better or worse — to present us with, and possibly convince us of, its conception of normality, right and wrong.
Reality is clear: public figures like Ellen DeGeneres, Elton John and Brandi Carlile paved the way to making a both gay and public lifestyle accessible. Kids are still bullied every day, but the 'gay people' are no longer just Broadway performers, and the Broadway performers are no longer just Broadway performers. They are our friends, brothers, nieces, aunts and uncles. And parents. They are us. They are no longer a concept, and idea, a type or stereotype. We see them with our eyes, and we see them in ourselves. They are Christians, atheists. We are getting better at seeing through the glasses of the human condition, and, in general, the climate of acceptance is warming up (possibly too warm in some areas). Those in my immediate circle and those I interact with at work, school, church seem to want to affirm the similarities in all human beings. Our parents are learning not to ignore but to embrace their daughters and sons even if they don't agree and not because they do but because it is the human thing to do. Because accepting is a parent's first responsibility. This is the foundation from which we should all build our interactions, despite the specifics of individual opinions.
As I finished up my time at Biola University this past spring, a LGTB group of proclaimed students and faculty anonymously created a website, called The Biola Underground, to share their stories and converse with administration regarding their stance on a homosexual lifestyle. This initial buzz developed into some harmful, but also, some insightful and beautifully honest lectures and conversations between the faculty and student body, both gay and straight.
In the root sense of the word, politics, coming from "polis" — the Greek word for city — is essentially the way in which people in a society relate to one another. It sounds simple, but logistics obviously get more complicated with each person you add to the mix. I myself have a hard time with government legislating my personal life. And in the areas of gay marriage and abortion: possibly my own gender and sexual identity but most definitely, my friends and family.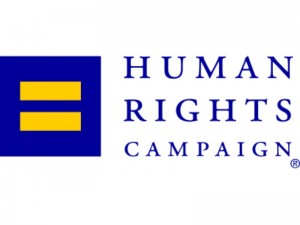 So while I don't appreciate government limiting my very personal human choices, sometimes legislative efforts are helpful when used to repeal acts that some view to be inhuman and discriminatory. For instance, on September 20, 2011, Congress repealed the Don't Ask Don't Tell Act. According to HRC (Human Rights Campaign), "For 17 years, the law prohibited qualified gay and lesbian Americans from serving in the armed forces and sent a message that discrimination was acceptable." So, the line seems unclear like most. Should the government legislate social and often personal issues? Many, like the Human Rights Campaign, would argue that legislative action is necessary to restore equality. One pro to legislation is that it can undo corrupt legislation. Even libertarians admit this.
So, I've found that while we (generalizing my generation here) are hyper aware of being tolerant, we also are reluctant to have opinions, much less voice them. There is simply more at stake for the people we know. The issues are not easy, and the messages are confusing on both sides. Opinions in themselves elicit abstraction because they are often black and white. How do you develop and hold to a hard and fast opinion about the people you love whose private lives are debated in the public square? Do you? I still have no clue. But I ground my opinions in the people I know and in the experiences and knowledge of past and present, admittedly limited, that I have. So, I express them because I have the right and because conversation is fruitful. But, delicately. I am deciding to share my opinions, but delicately.