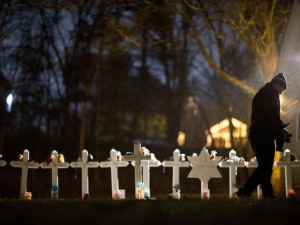 My husband and I were driving icy roads to Santa Fe when I read of the Sandy Hook Elementary School shooting.  I...
Read More

+
After paging through my draft proposal and talking through my idea for a book about experiencing God's mysterious, glorious presence...
Read More

+
They say the job market stalled in May. They say the economic slowdown is widening. They say investors are running...
Read More

+
Bob Dylan, bless his soul, sang a song called "I Feel a Change Comin' On." My life feels like Dylan's...
Read More

+
I was taught that your business was my business.  For many years, I thought this was so. The woman who...
Read More

+
(Editor's note: BreakfastReading asked Rhett Smith to tell us why he wrote his new book on anxiety. Why do we...
Read More

+
That is not me "What you are aware of You are in control of. What you are not aware of...
Read More

+
Jesus isn't Bobby McFerrin. He isn't a savvy wordsmith, peddling in catchy tunes, trying to sell some positive-life strategy. He...
Read More

+