$35.00
Soulation will host this study from time to time. For current individual and group options see below.
In our world today, the Bible doesn't have the most gleaming reputation.
At best people equate it with a "Holy Book" with good moral instruction, but at worst it's contradictory, patriarchal, violent, and therefore, completely untrustworthy. What if the scrutiny of our friends, family, coworkers, or complete strangers can crumble our faith? In a small group of safe friends, travel together through Dale Fincher's sturdy explanations for 7 questions about finding truth, trusting God, and Scripture's authority. Using Dale's book, Living With Questions, as a basis for discussion, learn to reason for yourselves and come to conclusions that make sense. Ultimately this study will equip you for thoughtful engagement with others who disagree.
Our online study curriculum is incredibly versatile. Check out what's included below! To complete this study as an individual, click "Add to Cart." Or, gather friends together in your living room or online for a small group. To purchase this study for a small group, see pricing and submit the Request Form below.
Description
To purchase this study for small groups, see pricing and submit the Request Form below. If you are interested in an independent study, click "Add to Cart" above!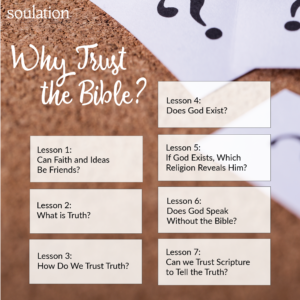 What's included?
1 free eMentoring appointment with Dale Fincher (for individual independent studies) or a LIVE video Q&A session with Dale Fincher (for small groups)
7 sessions
All content is available online at any point during the time frame of your study
7 videos by Dale Fincher (Videos vary in length from 45 minutes to 1 hour each)
Book club format exploring 4 chapters of Living With Questions, by Dale Fincher (text required and sold separately)
Discussion questions crafted by Dale for individual journaling or group engagement
Leader's Guide with options for structuring the study to meet your group's needs. Structure this as a book club in your church or online with friends across the globe!
You will need a copy of Dale's book, Living With Questions, and a journal. (Both of these come at an additional cost to the curriculum.) Discounted book bundles of Living With Questions are available. Let us know how many people will be participating in your small group, and we'll send you a book bundle from our Soulation store!
Pricing Options for Groups
$35/person for individuals or groups with 2-10 participants
$30/person for groups with 11-20 participants
$25/person for groups with 21+ participants
Interested in a small group study? Submit this Request Form and we'll respond with final details on purchasing! Click here for a list of Frequently-Asked-Questions about Soulation's Small Group Studies!
Questions? Contact us at mail@soulation.org for a personal response.