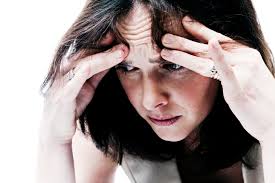 To give some background before I begin, I've been struggling with generalized anxiety disorder and severe panic attacks from the time I was five years old. There are often physical symptoms (nausea, hyperventilation, fainting, extreme cold, etc.) but the most common symptom of these panic attacks is severe circular thinking. Once I get nervous about something, I CANNOT stop thinking about it, for several hours and sometimes days at a time, which makes it difficult for me to accomplish daily tasks.
My specific hurdle is about sex and the fear (terror) of unplanned pregnancy.
I have to be honest: I am not married. I know there's going to be a lot to say about that. All I can say is that when I decided to have sex with my partner, I really thought that I was following the spirit of the law as God intended. I'm in my twenties and have been a virgin and very committed to sexual purity all my life; I dated my partner for a long time before we made the decision to have sex.
Before we made that decision, we also expressed our lifelong commitment to each other (proper marriage, right now, has to be put on hold because of our unsteady finances, but we know for certain that God brought us together, and that marriage and life shared together is the plan).
I know this might sound like we're just a young couple "trying to get around the rules," but I swear that this is not the case. Alot of prayer went into this decision, and we truly believed that we still adhered to the spirit of the law surrounding the concept of sexual purity.
Now, however, my anxiety disorder is as bad as it has ever been. I don't feel guilty about having sex, but I'm experiencing so much anxiety about unplanned pregnancy (despite the extreme care we take and our use of three different birth control methods), that I'm starting to believe that my anxiety is God's way of "letting me experience the consequences of my actions." In other words, punishment for my sin.
The anxiety and the frequency of my panic attacks is putting a strain on my work and my everyday living, and despite his love and incredible support, I think my partner is beginning to feel the strain as well.
I know there will be a lot of people who will tell me that this is a sign that we should stop having sex. I understand that, and I'm definitely taking that into account. But I think my biggest problem is that now I've experienced this wonderful, spiritual way of expressing my love and commitment to this person I want to share my whole life with, and I'm afraid that I'll never really want to (or be able to) stop completely, even if we're just putting it on hold for a while.
I feel like I'm stuck between a rock and a hard place, and admittedly I'm crying pretty hard right now. It kills me to think that I might be doing something really wrong. I truly had the best, most pure and loving intentions.
I have no idea what to do. Even prayer seems to give me no answers. I am so confused.
This is my faith hurdle. –Maria