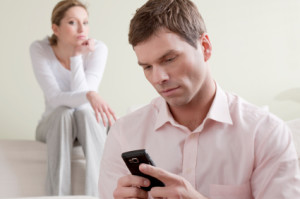 My husband is a pastor. This year, another church leader, a young woman,  asked my husband for prayer about something.  That time of confession and prayer began their friendship. She emailed him that she now considered him her best friend, claiming that God told her that he was the real friend she had been praying for. My husband did not share the email with me. He simply mentioned that she was now calling him her best friend.

My husband would tell me bits and pieces about this friendship but I also noticed he suddenly began one-on-one mentoring sessions with her every Wednesday in our small church building. It's only the two of them but it's not a closed door session. Anyone can look in but there's this unspoken rule that those who know the mentorship is going on should not be there.

By then I was feeling left out because he spent a lot of time with her under the claim of coaching/mentoring. When he studied in church, she would text or call and ask where he was. And if he was in church she would come over. Although he mentioned she came over, he did not tell me that it was he who asked her to come. It was just the two of them in church. Even after they'd already been together in church, she would still text or call him when he got home or he would call or text her. Now, his cellphone is off-limits, although he said I could read his messages any time. But on several occasions, I caught him deleting his text to her before showing me his cellphone and asking me if I wanted to read the messages. I found that gesture insulting.
I've confronted him about this and he keeps claiming that he has, by God's grace, overcome lust, that the relationship is simply friendship and mentoring. We've had several discussions about this. I told him how I felt.
I've prayed about this and things are calmer now for me but there are days when I just weep. I don't feel like his best friend anymore although he claims I am and that me being his wife can't be compared to this new best friend relationship he has. That no one can top our relationship.
I've read up on cross-sex friendships but I still feel out of sorts. Isn't there a danger of emotional infidelity here?

Does her mentor have to be my husband, and does it have to be done in the way he does it? They call it a Covenant Friendship. But what about our covenant marriage? And how can I go against a covenant friendship?