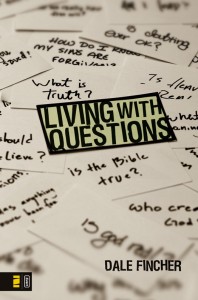 MyFaithHurdle is the safe place for you to ask your questions. It's the simplest way to get a straightforward discussion both from the Freedom Builders and the larger Soulation community. Here get a feel for our Freedom Builders way of life, our empathy to wrestle along with you. You won't get pat answers or trolling comments. Expect get more than one perspective on your relationships, faith questions, and puzzling life situations.
Living with our questions (instead of burying or running from them) in community is rare. Yet that's what we're here for.
What are your hurdles?
Christians perplexed by suffering.
Agnostics trying to find God.
Former Christians reconsidering a better version of Christianity.
People from all generations trying to make sense of sexuality.
Anyone puzzled over relationships, friendships, church, co-worker situations, decisions.
If you are familiar with Freedom Builders' Ask Live eMentoring, this is similar, but instead of a one-on-one mentoring session, you hear from voices within our whole community living into your question together. And we all benefit. As Fredrick Beuchner says, "We all share the same secrets." Sharing your questions is like sharing the question of ten thousand others. You are helping others even as you are vulnerable with your own hurdles.
Submitting a Hurdle at MyFaithHurdle