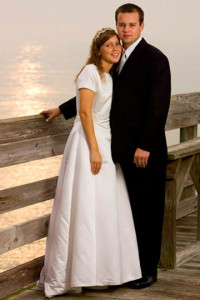 A friend of mine found an article regarding the most recent Josh Duggar/Ashley Madison Scandal. The article claims (via an "unnamed source") that Anna Duggar takes responsibility for her husband's cheating and will not give up on her marriage.
Whether or not that's true, it brought up the discussion of where as Christian women should we draw the line between being submissive or allowing our husbands to be sexually abusive. Is it healthy for Anna Duggar to blame herself for her husband's infidelity because she wasn't having sex with him every time he demanded it, or is that a warning sign of abuse? 
This is my faith hurdle. -Katherine
Editor's Note: This faith hurdle came to us by way of our public Facebook community, where you can post questions, send us a message, and interact with us on fascinating topics! Click here to like and follow. Your newsfeed will thank you!