photo credit: TreeChangeDolls
How comfortable do you feel when you see yourself show up in the mirror? We tackle the shame so many of us feel about our bodies in our eCourse, "Comfortable in Your Own Skin" . Join Dale and me for these 14 days of learning to appreciate the body God gave you. 
Today's post is written by Savvy Wolfson, a Freedom Builders in our community. Savvy's tenacious grip on spiritual formation means she faithfully tackles hard question like, "Why do I hate looking at myself in the mirror?" I asked her to share a formation exercise, one that I also practice, with us.  You'll notice that she begins by taking inventory of social media. We practice taking similar inventory in Comfortable in Your Own Skin. 
A while back, I did something I rarely do.
I picked up a magazine from the grocery store checkout and thumbed through the pictures.
I was struck with how thin everybody looked.
That had never stood out to me before–I thought of ultra thin as the status quo and compared myself to it.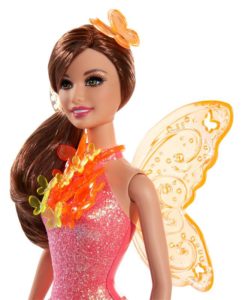 Let me be clear, I don't have a problem with thin bodies, but what stood out to me was that they were the only bodies represented. This surprised me, so I wondered,
"What has changed in me?"
It didn't take long before I realized I had made some intense progress in loving my body simply by changing the media I consume. I started following photography, storytelling, and fashion blogs because I love filling my day with beautiful things. Over time, my social media started overflowing with women of different races and body types and seasons of life.
Pre-baby, white bodies were no longer the status quo for beauty standards in my head.

I want to state it again, I find nothing wrong with thin, white bodies. Quite the opposite. You will not hear me bashing one body type over another. I do have problems with slogans that discriminate against thin people in the name of Feminism and body acceptance, like "A real woman has curves," or hearing, "She really needs a hamburger. Ew." That is not body acceptance, nor is it kind. Many women are naturally thin, and that is how God made them. They are worthy of love and belonging, just like a plus-sized woman is.
I do have a problem with one body type being considered the ultimate beauty standard, and all others being judged by how well they fit a mold that is not even possible for them.

Even when I was a frequent gym-goer, I still had my mother's arms. They jiggle no matter how strong I get. They're chubby. For as long as I can remember, and at every size I can remember, fat collected under my triceps and hung down when my arm was extended. That's not ever going to change. I remember they were one of the first things another girl at youth group teased me about. And now I'm starting to think they're cute.
I'm learning to like my arms because they're my own instead of comparing them to a slender supermodel's arms.
With practice and intention, I'm learning that all body types can become normal. Because that's what they are. Normal.


Another change I've noticed in myself is not feeling shock or chagrin over the many interesting functions a woman's body has. I'm sure this is also due, in part, to the type of media I consume, including breastfeeding blogs and birth photography. Now, I feel about as much shame surrounding periods or orgasm as I do sneezing or breathing. Reproductive and pleasurable body functions have all been filed into the category of "things bodies do," instead of "things bodies do that we pretend never happen to us."

Jonalyn has invited me to share a few of the pages and blogs I started following. Please keep in mind that you'll find nudity in some of them. Adult viewing recommended.
Jonalyn's note: If nudity in photography doesn't seems wise for you, I recommend you haunt a few art galleries, check out some art books or just search for art from early centuries (google: Renaissance nudes). "The Birth of Venus" by Botticelli is one of my favorites. You can set your favorite as your wallpaper on your home page. Notice what changes in you.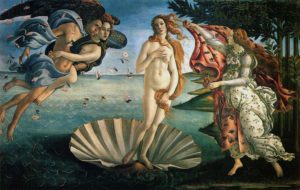 Savvy's Sources
Tess Holiday
An oh-so-glamorous and accomplished model, unapologetically herself, just gave birth, and size 22.
My Natural Sistas
I've already written a post for RubySlippers about learning to own my hair. This Facebook page is a space dedicated to celebrating natural black hair. But the principle applies to any curly girls out there. As a woman who did not grow up with much diversity, I had no idea the ordeal that black women go through when they try to conform their hair to white cultural standards of beauty by reigning in their curly power. Sometimes, it is even forced, like at school or in the workplace, where natural black hair is often called dirty or unprofessional. I love listening to to the hair stories black women tell, especially when it includes a triumphant journey to accepting their natural, God-given hair.
Tree Change Dolls (before and after dolls pictured above)
This is an artist who remakes trashed fashion dolls to give them a more natural, authentic-to-childhood look. She offers free video tutorials on how to repaint their faces. I even repainted one of my children's Barbies, then got together with a friend to save some trashed thrift store dolls! My favorite part is that Sonia Singh's tutorials encourage imperfection. If you don't get the eyebrow arch perfect, you can hear her instructions ringing in your ears–that we all have these little quirks and no one's face is perfectly symmetrical.
A Mighty Girl
This is a resource for parents and teachers to pass along to kids, but I even like it for myself. Powerful stories about women and girls come up in my newsfeed, but their website also has lists of socially conscious books, music, toys, movies, and clothing recommendations for kids, separated by age levels.
Jade Beall Photography
A photographer dedicated to displaying the everyday beauty of human beings, whether they're pregnant, breastfeeding, postpartum, disabled, elderly, etc. She has a particular interest in the bodies of mothers. Her work stops me in my tracks. (Her website linked above is not safe for work–NSFW, as there is plenty of nudity.)
Plus Model Magazine
A mag that doesn't deny that plus-size women can be  fashionable.
Humans of New York
A photographer with a particular skill of drawing people out to tell their own stories. From inmates, to refugees and happy couples, everyone is represented here.

Birth Without Fear
Did you know that birth is normal? The specifics of birth were a taboo subject where I came from. This is a blog dedicated to removing shame and fear surrounding birth by letting women tell their stories. Their Facebook description reads, "Birth is not a competition. A Birth Without Fear is different for each mother. How one woman births doesn't make her better than another. How one woman births doesn't make her less than another. It is HER birth and hers alone. It's not to be ridiculed or mocked. It's not to be held up for comparison. Each woman's birth belongs to her. Each woman's story is valid. Each woman's choice is to be respected. Everyone woman deserves support. Birth is sacred and leaves an imprint that settles deep within a woman's soul and that is marvelous." (Also NSFW)

Phoebe Wahl
Phoebe Wahl is my favorite artist. Her work is close to nature, sometimes magical, sometimes celebrating the everyday. I especially love that she draws both men and women in nurturing roles. I bought a Phoebe Wahl valentine for myself this year (pic below).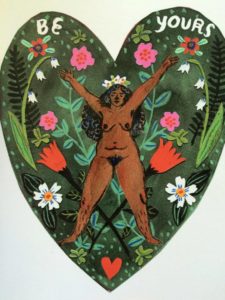 Jane McCrae Photography
A birth photographer who often captures women's deep strength and triumph in motherhood. (Another NSFW)
Vintageortacky
A plus-size vlogger who loves fashion. She teaches makeup tutorials, posts cute outfits, and reviews beauty products.

Do you follow any artists who see beauty in variety? What ways do you practice self-acceptance? I'd love to hear about it in the comments below.

Savannah Wolfson is an empathizing, tree-hugging, lucky in love, play-at-home mom to two under two. She's also a faithful supporter of Soulation, a FreedomBuilder, and a friend. Her other RubySlippers posts include My Hair is My Glory and Women Who Breastfeed in Church.