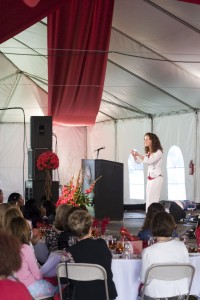 For the last nine years, Jonalyn has addressed audiences across the country on topics of theology, gender, identity, sexuality, and scripture. Ask Jonalyn to speak at your event.
Jonalyn's favorite engagements include
Marriage Retreats
College Student Venues
Speaking on Ruby Slippers, Coffee Shop Conversations, or Invitation to Tears
Sunday Morning Preaching
Jonalyn prefers single day or two-day events to limit her time away from home and family. We've made the process simple for you to book Jonalyn for your event. Inquire into Jonalyn's availability.
Watch Jonalyn give a presentation