I just sat down with a toasted everything bagel and raspberry hot tea. It's my special morning time (happens only a few times a week) to write.
In the last post I promised to write about family and crisis, how the week before Thanksgiving I got a call from Dale that my dad's ATV had flipped (yes, the 800 pound two-seater) back on top of him,
cracking his pelvis in five places, setting off an unexpected two week hospital bout including three airlifts (view Angel Flight here), Mom, Finn and Dale and I following in two vehicles both trailering all our ATVs, a very unusual Thanksgiving, a trip to Los Angeles (and Dale's business trip to South Carolina during our LA stay). Read more about the accident from Dale's blog -read days following, too.  See my mom's blog with regular updates.  Read my dad's perspective on the day of the accident here. Watch my dad try Hell's Gate to the point of the tipping ATV here.
But I'm not sure I'm able to tackle this topic, yet.   In the aftermath of my dad's injury, I'm annoyed, I'm tired and I'm snippy.
Overall, I'm annoyed that I'm so behind, not annoyed at my dad, but in true Jonalyn dysfunctionalism annoyed at myself.  It's hard to leave the non-profit, Soulation, work, knowing that the emails are mounting up, and not feel I've dropped the ball.
I'm tired a lot, even during our time at Denver Health Medical Center Finn was a wonderful  napper, but not a great night sleeper.  I'm sure the new homes we slept in, the hospital visitation hours we kept, the multiple errands we ran didn't help.  There I go again.
I'm not annoyed at Finn, I'm annoyed at myself, sure that I'm doing something wrong.  That a poor night's rest is actually a low grade on my ingenuity, creativity and mothering skills.
Finn has not passed his sleeping test with flying colors, yet.  And last night was a particularly difficult one, waking every hour or two from 9 pm until 6:38am when I finally gave up and handed him to Dale.  I blame the spicy food last night as he was wailing in pain between exhausted cat naps.
Is it any wonder, then, that I'm snippy? And particularly at Dale.
And I hate being a snippy person. I don't even like me when I'm like that.
In the aftermath of our family's medical crisis, Dale and I keep plugging away, missing each other like ships in the night, still trying to get blogs and Soulation seasonal updates written, sacrificing sleep to make love, wishing it was more often, feeling guilty that it's not. I snap at him for not putting his dirty clothes away or in exasperation shift his stack of bills off the table in hopes that my re-arrangement will push him to be more tidy (and in the process accidentally misplace important ones off the top, which in turn causes him to not notice and, yes you guessed it, incur a late fee).
Feeling overall too tired to connect, but trying to, anyways. Mostly feeling unsucessful, though when I look back realizing I'm doing pretty darn well.
During house church this last Sunday, Andrew asked about what I do when I feel under the weight of a blues week–as last week was–what comforts me?  I told him that I know I'm under Mighty Wings.  I'm covered, I'm protected and if I'm under God's shadow then he must be near. Even when I don't see him.
Thousands of years ago a Jewish musical artist and king wrote,
"How precious is your lovingkindness, O God!  And the children of men take refuge in the shadow of your wings" (Ps 36:7). (Thank you to Robin Cox for sharing this meaningful verse with me!)
I've meditated on that verse for months and months now.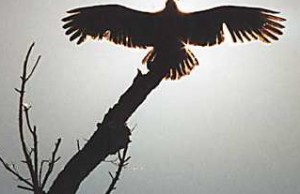 Lynn, a pastor's wife in town, shared a quote about lovingkindness at Finn's baby shower months ago.
Giving a child a piece of bread with butter is love; spreading jam on it is lovingkindness.
I saw God's lovingkindness in small ways the last month.
- in the significant strength Dale had to lift the ATV off my dad and hold it up while Dad dragged his limp legs and body down the hill out of harm's way.
- in the peaceful clarity of mind I felt as I watched over Finn and my mom as we received the news.  In the waiting, I never grew snippy or annoyed.
- in the willingness I felt to upset the little routines we had for Finn, to walk him to sleep in the baby carrier day after day in the hospital, to let him crawl on the hospital blankets, to let new nurses and doctors touch him (even though afterwards I swabbed him down with antibacterial foam).
- in the health for the whole Fincher Family for the entire time month.
- in the strong boundaries we held as a family three days before the accident when we canceled two speaking engagements to FULLY recover from a stomach flu, refusing to push it (thank you to our invitee, Melinda, who gave us encouragement in this!) and heal. This prepared us to face the stress of the next few weeks.
- in the nurses who just "happened" to be available to tend to my dad's pain and needs when his assigned nurse was MIA.
- in the happily clear schedule for two weeks that allowed us to travel and stay in Denver and then Los Angeles to help my dad and mom transition home.
- in the softening of my father who despite drugs and pain said goodbye to me after the first visit and parting, "You're welcome at my fire anytime." (a great line from a Taylor family movie classic The Man from Snowy River)
- in the first physical therapist's small silver cross dangling from her neck as she moved the trapeze (hand held) and asked my dad to begin pulling himself to sit up.
- in the gladness I felt when I spread a hospital sheet across a flat trashcan lid to have our Thanksgiving dinner (thank you, Whole Foods)
- in the remarkable willingness of my husband to be present, helpful, attentive to his father-in-law.
- in longtime girlfriends, like Erin (none other than Robin Cox's mom!), who let us crash at her place, offered her food and warmth and a child-safe place to be at home while our stay in Denver extended, who also picked us up at Denver airport after the two weeks were complete and we flew home from Los Angeles.
- in the re-connection with my sister and brother in Los Angeles when we drove my dad's vehicle and trailer/ATV back home.
- in the opportunity for my family to get to know Finn the nine month old.
- in friends like Susan's emails who tell me to ditch the Christmas card this year in order to have joy and sanity for Christmas time.
- in prayers for safety that made it possible for Dale to drive 18 hours from Denver to Los Angeles in one go, Finn and I playing in the back.
- in prayers for peace, a tangible serenity that kept me calm even with Dale gone for a business trip overnight to South Carolina (while I was in Los Angeles with Finn).
- in enough sleep, not a lot, but enough
Which brings me back to this coffee shop and my nearly finished tea. I'm tired, yes. But I did get enough sleep. Enough to drive here this morning and write, enough to order, to update Laurie the barrista on my dad's progress and to pound out this post.
Why?  I believe it has less to do with my stick-to-it-ness and more to do with the wings I'm sheltered below.  Because, darn it all, I am wicked, wicked tired.
Wings
God's wings are beautiful, they glimmer to me in ways that others might call serendipities. A friend who lost her daughter on the day she was born has been writing with me back and forth on the ways beauty restores us.  Small things, big things, beautiful things have power. The Medievals called this a trinity of virtues, beauty, truth and goodness, the God-given prophets in the human soul.
Last week the bluest, most downer of a day was made endurable by an email and link from Jeff Lefever. He directed me to this insightful slideshow on men and women. I didn't have time to reflect on it, but just watching it helped.
Then, another fine artist friend, Adrienne, mailed me a copy of the Woman Painting Woman (view the blog:be sure to scroll down) art show.
Her work was featured and included on ArtSee's cover.  Just looking at her work restored me.
The Hardest Part Perhaps the hardest thing about the last few weeks was the ugliness, not of my dad, but of his surroundings.  It began in small things, like the faded curtains in my dad's hospital room, the puce of the walls. I felt the absence of bright, hopeful color, non-incandescent lighting, a hospital gown for him that wasn't so unbelievably in appropriate (in pattern, in color, in size) , horribly processed stuff that was called food, the annoyance that no one had washed my father's dirty knees, or shaved his three day scruff.
I know, I know, other needs were more pressing.
But this was the first thing I noticed when I walked into see him, after three days of chasing his airlifts from Moab, Utah, to Grand Junction, to Denver, Colorado.  I walked in and my mom (who was fighting a cold and couldn't get too near for fear of infection) couldn't touch him so had to sit down nearby.
I stood, Finn in the Beco carrier, and bent down to take his hand, swollen, terribly pale and just squeezed, holding his hand, noticing the dirt from his ATV adventure still beneath his nails.  He could barely talk, but when he did it was to ask for pain medication, for relief, for anything.
It tore my heart out to see him so unattended to, to hear him so confused.  Moments later he told us he had no idea where he was. We tried to give him a bearing of his location, the direction he faced, the brisk air outside, the time of day, the interesting people we kept passing outside.
His disorientation and pain pushed me to pull out every diplomatic, communication skill I knew. Where the hell were the doctors? Where was his nurse? How soon could we fix this? Would he be having surgery?  In this day in age, why was he still in so much pain? Oh, the glorious mess of health care.
One afternoon I decided to tidy my dad's bedside tray, feeling self-conscious about my organizing skills and bustling around I sorted, threw away, piled up.  And since, as Dale has aptly noted, organizing is my version of crack, I got more and more into the process, I got carelessly swift in my movement. I tried to move one side of the tray and the other side collapsed at the same time sending my dad's water jug crashing, shattering on the floor.
Not a beautiful sound or a beautiful mess.  Apologizing, picking it up, looking for a new one, I gave up trying to fix the environment. Forget trying to tidy and pick-up. The room couldn't bear the extra noise and ugliness.
Glimmers of Loveliness
Dale and I usually made our daily run to a nearby Whole Foods.
Not only was the food laid out like a decadent food boutique, even the people were beautiful. I would have been happy to park and people watch. The poise, the sheik shoes and efficient movements felt like another world from Denver Health.  It was such a pleasure to transport a tray of hand-crafted petit-fours to my dad's hospital room, to pull them out like fine, edible jewels. They graced his room and in my mind, shed light and dignity on his suffering.
He couldn't eat them, he could barely eat anything, but we enjoyed as best we could and described their hints of almond or raspberry to him.  Even my mom tucked in.
I don't want to be too grim about the hospital because there were beautiful moments, too.
Like when Dale brought my dad Starbucks, not to drink, but to smell.
Or the morning when in a moment of insane silliness Dale, Mom and me tried to walk from our car into the hospital without bending our knees. We exhausted ourselves (and warmed up) even more in the attempt, but our efforts blended rather than highlighted us with the unusual people walking around the grounds.
Dad is home now.  He chose to fly home the day after Thanksgiving (through a medical airlift company) and has been recovering locally until this last week.
He spends his convalescence managing pain, tackling his PT exercises, trying to envision anything that sounds good to eat, wheeling around in his wheelchair or hopping in his walker in short stints.  With his cracked tailbone his port-a-potty is a sight to behold. My mom designed him a 5 inch foam cushion to help with the pain.
When I skyped with them a few days ago my dad surprised me the most. He listened in a new way, asked questions and then listened, not for a few moments, but for a long while.  I can't remember the last time my dad listened for a LONG time to me. I don't think it was merely because he was tired, at least I hope not.
Thanksgiving Celebration
I'll be looking back at this Thanksgiving as one of the most beautiful holidays of my life.  Because my parents, the capable, do-it-themselves-ers let Dale and I help them.  In their need, we were accepted as support.  And I got to show my dad, in particular, that he doesn't have to be useful or strong for me to love him.
The most significant sign that I am covered in the shadow of His wings, the most clear indication that there is a God who  is near the broken, has been my father's softening. He told me his hands had lost all his callouses, holding them up to the skyping computer camera for me to see. But I don't mean softer in the doddering, losing his sharpness sense. I mean softer in the spiritual fruit sense; he is becoming more gentle.  And though my father might disagree, I think his gentleness proves his strength. He is flexing, rather than embittering himself under this accident's tutelage.  It's the Christian message, the paradox modeled at the death on Golgotha's hill that when we are weak, then we are strong.*
And thereby, Dad is becoming more godly.  His relative helplessness compared with his relative needlessness before has made it possible to be closer to him.  Instead of solving my problems, he has problems of his own to share, ones that he shares more vulnerably so I can listen and piggyback with my own problems.
No one is leaping to solve anymore, we're in the muck and blueness and healing together.  And when it all feels too heavy there are beautiful movies to watch with happy endings, there are bones that slowly re-seal, there is a wheelchair to take him into the sunshine in his green and warm backyard, there are daughters and sons and son-in-laws who love, and when we're overcome with the burden of this awful, beautiful marbled goodness in all of us we can glance at that cushioned port-a-potty and laugh.
* From Paul's letter to the Jesus followers in Corinth, "And He has said to me, "My grace is sufficient for you, for power is perfected in weakness."  Most gladly, therefore, I will rather boast about my weaknesses, so that the power of Christ may dwell in me. Therefore, I am well content with weaknesses, with insults, with distresses, with persecutions, with difficulties, for Christ's sake; for when I am weak, then I am strong." 2 Corinthians 12:9-10